Every thing about MIXED HERBS CHAPATI | Vahrehvah :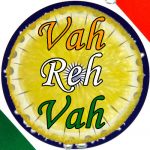 Mixed herbs chapatti is traditional Indian flat bread made with wheat flour mixed with chopped fresh herbs or greens like coriander leaves, fenugreek leaves, mint leaves and dill leaves. These are very simple and easy to make and make a perfect accompaniment to any type of curry and dal.
Fresh herbs and spices can be added to the chapatti dough before you knead it if you like which includes ground cumin, ground coriander, ground fennel, paprika, grated ginger or finely chopped green chillies, coriander leaves, mint leaves, ajwain seeds and a pinch of asafoetida (hing). The fluffy mixed herbs chapati comes with a delightful chewy texture with wheaty flavor and mixed taste of fresh herbs.
Fresh homemade chapatti or roti offers strength and energy to the body which is delicious, satisfying and good for health. In many traditional Indian large homes they are usually made in big batch in the morning and are often eaten at each meal of the day. Indian flat breads like chapatti, roti, parathas, kulchas etc are mainly the staple food of north India.
They are either eaten with ghee and honey or with a bowl of variety of vegetable dishes or with a dal (lentil soup). Fresh herbs or greens are essential ingredients in most of the Asian, Latin American, and Portuguese cooking. Thai cooks use the thin spindly root and in western cooking the seeds are used as spices. The leaves and leaf stalks can be used to flavor soups, salads, beans & curries.
The dried stems are used for smoking foods. Large varieties of highly fresh, nutritious and healthy leafy vegetables like spinach, methi, pudina are used in making the chapatti which are commonly known as palak paratha, methi roti etc. Coriander too is a very versatile green and is used in flavoring most of the dishes from the Indian cooking.
These vegetables are grown in favorable climate and are well known for their high nutritional value. Each of these leafy vegetables is high in vitamins, minerals and vital anti-oxidants. These can increase body's immunity to various diseases and are also known for slowing down the aging process. Cooking with fresh herbs gives the chapattis an extraordinary taste and flavor.
No kitchen is complete without a varied selection of fresh and dried herbs. Any type of fresh or dried herbs used in cooking will always be flavorsome and satisfying. Fresh herbs are always better than dried herbs but if the fresh ones are difficult to get hold of, then dried herbs will solve the purpose. Herbs are plants and are used for various purposes.
Culinary herbs are used to enhance the taste and flavor of food and there are also herbs that are used for their medicinal benefits. Most herbs have some medicinal properties, therefore using herbs in cooking not only benefits the flavor of food but also your health.
For preparing the mixed herbs chapatti, wash thoroughly and chop all the greens into small bits and add this to the wheat flour and knead to smooth chapatti dough by adding little oil, salt and water. Make even sized balls and roll them into chapatti and fry on the tawa.
Cook on both sides until golden brown, adding a little Ghee on each side as it cooks. It should puff up. When both sides are browned with dark spots, they are ready to serve. It is a very easy and simple healthy dish. You can also make changes by adding pudina or celery or parsley.
You may also add only the green that you like. The mixed herb chapatti is a very healthy and nutritious dish. It's got soluble fiber to help clean the plaque from your blood vessels, plenty complex carbs to give you sustained energy, proteins to help build and maintain muscle and almost no fat (till you add ghee to it). It has a low glycemic index, so it doesn't make your blood sugar shoot up and then crash.
Do click on the link and try making the mixed roti chapattis for healthy eating:
https://www.vahrehvah.com/mixed-herbs-chapati-recipe
Coriander is a much admired herb mainly for its sweet scented aroma. It is a must in most of the Indian cooking. It is used for garnishing curries, salads, raitas and chutneys. Fresh coriander can be used in large quantities to enhance the flavor of any dish.
The curry leaves or known as 'curry patta', is popular in Southern and Western India. It is a fragrant herb belonging to the same botanical family as Neem, the leaves of which have anti-bacterial properties and are used as a natural pesticide.
Curry leaves can be used either in the initial stages of cooking or at the simmering stage. It retains its maximum flavor when added at the final stage of a curry, but it needs tocook for at least 5 minutes. When dried, curry leaves have very little flavor. Curry leaves are used in dals, vegetables, meat curries and in most South Indian dishes.
Dill is one of the oldest herbs; dill is a native of southern Europe and western Asia. Dill comes in seed and weed form. Dill weeds are bright green feathery leaves that taste sweetly of anise but still have a sharp and slightly bitter taste. The flavor of dill weed is delicate and subtler than that of dill seed.
Dill seed, on the other hand, has a characteristic pungent aroma and flavor. Dill seeds and weeds are used in salads, green beans, egg dishes, tomato juice, soups, sauces, cottage and cream cheese and in preparing fish, shellfish and chicken. In India, dill is widely used in the state of Maharashtra and Southern India. It is mainly cooked will moong dal as a bhaji or subzi or cooked with toor dal as a sambar.
Dill chutney can be very tasty but has a strong flavor. Fenugreek is considered to be a native of Eastern Europe and Ethiopia. It also grows wildly in North-western India. The fenugreek, also know as methi plant, grows about 30-60 cms high. It is a strongly scented, robust, annual herb. The slight bitterness of fenugreek leaves gives it its unique flavor. They are commonly used in curries, pulaos and parathas.
The Indian name for dried fenugreek leaves is 'kasoori methi'. The dried version is stronger in flavor and should be used sparingly. Since ancient times, fenugreek has been used as food and medicine. Its leaves are beneficial in the treatment of indigestion, diabetes, flatulence etc. Methi seeds are beneficial for diabetics; they are used for tempering as well.