Every thing about MUSUR DAL | Vahrehvah :
[caption id="attachment_5339" align="alignleft" width="150" caption="Musur Dal"]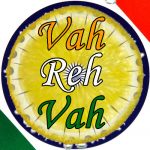 [/caption]

Musur Dal is a delicious lentil based dish commonly prepared in Northern India. Masur or Masoor dal is yet another one of the favorite dal recipes to many. It is a versatile dal dish unique in taste and is cooked slightly different from the regular dal.

Traditionally Dal is an all time favorite dish to many and is cooked everyday in most of the Indian households. Dal is considered a comfort food and taste excellent with both rice and roti. An ordinary dal is called in different names regionally in India like Dal or Daal in Hindi, Parippu in Malayalam, Pappu in Telugu, Paruppu in Tamil and so on. It's a classic dish prepared of any type of pulses (dried lentils, peas or beans) which is stripped of their outer hulls and split. Dal refers to a thick stew and is an important part of Indian, Nepali, and Pakistani, Sri Lankan and Bangladeshi cuisine.

Dal is regularly eaten with rice and vegetables in Southern India and with both rice and roti (wheat based flat bread) throughout Northern India and Pakistan. Dal is a versatile dish that can be prepared in various ways like South Indians normally make the sambar or add it to the rasam etc while North India just boil the dal and give it a sizzling and spicy Tadka (Tadka Dal) or make a thick and creamy texture dal like the Dal Makhani. The preparation of Dal is quite simple and is one of the few dishes that comes under the comfort food category.

Masoor dal is also commonly known as saabut masoor, kaala masoor or the red lentil. Masoor dal is one of the most commonly used Dal in India and are sold in many forms, with or without skin, whole or split. Masoor dal is basically the split lentil without skin and is red in color. The red lentil does not need any soaking prior to cooking as it is a soft dal and cooks very quickly. When cooked it turns a soft golden in color. With 26% protein, lentils have the third-highest level of protein, by weight, of any plant-based food after soybeans and hemp. Masoor dal is an important part of the diet in many parts of the world, especially in the Indian subcontinent which has large vegetarian population.

This recipe the Masur dal is a vibrant colored dal finishes with asafetida infused with cumin seeds, dry red chilli tadka that adds extra flavor and taste to the dish. It is creamy in texture with wonderful flavors. The Masur dal is usually served with rice, one or more vegetable dishes, and plain yoghurt.

To prepare this simple yet delicious dish, firstly wash the masoor or masur dal well. Boil the dal, salt, turmeric powder and green chilli for 15 minutes in some water. Once the dal gets soft remove from heat and mix it properly in a blender.

Heat little oil in a pan and add whole dry red chili and panchforon. Fry for a minute and then add chopped onion and fry till the onion gets translucent. Add the lentil mixture, mix well and bring it to boil. Remove from heat and garnish with coriander leaves. Serve hot with rice or chapatti or any Indian flat bread.

This dish is very easy to cook and can made prepared in a jiffy. Do try this clicking the link for the detailed recipe at:

https://www.vahrehvah.com/Musur+Dal:2563

Masoor dal is economical and cooked as a soup in most parts over Europe, North and South America combined with some form of chicken or pork. Dishes like Khatta masoor, Lehsuni masoor , dal gosht or boiled masoor stuffed paranthas and pooris are also quite popular.

Lentils contain high levels of proteins and are very good source of cholesterol lowering fiber. Not only can they help lower cholesterol, they are also of special benefit in managing blood-sugar disorders since their high fiber content prevents blood sugar levels from rising rapidly after a meal. Masoor contain essential amino acids isoleucine and lysine, and are an essential source of inexpensive protein in many parts of the world for those who adhere to a vegetarian diet or cannot afford meat

Apart from a high level of proteins, masoor also contain dietary fiber, folate, vitamin B1, and minerals all with virtually no fat. Masoor dal, like other legumes, are rich in soluble fiber and are a good source of potassium and iron.