Every thing about CHILDREN'S DAY | Vahrehvah :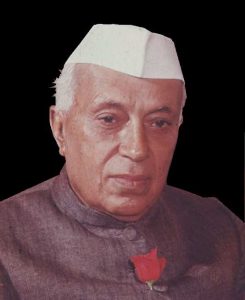 Hi kids! One of your most important day is soon spearing ahead when everybody in India thinks of it as a very special day for all the children which is called the "Children's day". Universally Children's day is celebrated on 20th November every year.
In India, Children Day is celebrated on the 14th November that marks the birth anniversary of legendary freedom fighter and Independent India's first Prime Mininster Pandit Jawaharlal Nehru and popularly known as Chacha Nehru among the Children. As a tribute to Chacha Nehru and his mammoth love and passion for children, this day is celebrated on his birth date.
Pandit Nehru is also regarded as the country's special child to have been the first Prime Minister after the long struggle for Independence. On this day we all need to remember to renew our commitment to the welfare of children and teach them to live by their Chacha Nehru's quality and dreams.
For kids in school, it's a day full of fun and frolic. We read that Government departments announce various schemes and organize various competitions and events for the Children. Schools conduct various cultural programs and competitions like quizzes, fancy dress, elocutions, singing, dancing etc for the whole day.
For children on this day is a day of joy and freedom. Teachers and parents exchange greetings and wish the children. Many Non Governmental Organizations conduct various programs and distribute their favorite sweets to the kids. Children's day is not only an opportunity to celebrate and enjoy but also reminds of the mission and message of Pandit Jawaharlal Nehru.
He always wanted every child to grow, get right education and prosper in life and fulfill their dreams. As it's a day to enjoy, kids take all their freedom and ask for their delicious food to be made or offered to them. Children are very fond of exciting and tempting dishes like
burgers
,
pizzas
,
French fries
,
frankies
, aerated
drinks
, variety of
chicken snacks or appetizer
s like the Manchurians, chicken drumsticks,
kebabs
etc.
But on this occasion we all should join together, realize and inculcate in children the practice of eating good, healthy and nutritious food. We in India have a wide variety of delicious and healthy recipes which we need to prepare and present it in different ways so that it tempts the children and make them taste the numerous flavors
Apart from the school events one needs to also help the downtrodden street or unprivileged children.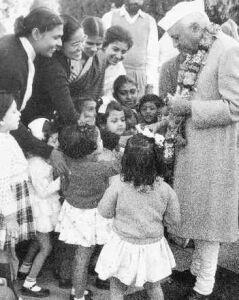 Instead of celebrating the Children day with pomposity in hotel or club, why not bring a difference in the lives of these children and teach our children the true meaning of Children's day where they can help these children by donating clothes, toys, books or offer some good food to them.
It makes a real difference in the child's life by doing something special. Another way of celebrating this special day is you can organize a party or get together for some underprivileged children give some small gifts with good healthy and delicious snacks. Childhood is all about innocence and playfulness. It is also all about joy and freedom.
If you can make a child smile that's true inner satisfaction one achieves. Celebrating Children's Day is about giving children the right to enjoy and grow into healthy and educated citizens of the country, and if you can teach your child the value of sharing with others what they are lucky to have, then not only your child will grow into a responsible human being, but also another child who otherwise could have ended up being a delinquent, if not for your thoughtfulness.
Lastly we all need to remember the words of Pandit Jawaharlal Nehru: "Children are like buds in a Garden and should be carefully And lovingly nurtured, as they are the future of the nation And the citizens of tomorrow." I wish all the kids a time for some splashing fun enjoy super cool joyrides, relish on yummy treats and wishing you all a Happy Children's Day.
Children's Day Special
Author : Admin
Published On : May 12, 2008
Preparation Time: 7 min
Recipe Type : Desserts/Sweets
Cooking Time : 25 min
Standing Time : 5-8 mins
Yield : 4 (4 servings)
Ingredient : Sugar
Description : candy making with mackenzy and nickole
Recipe of
Ingredient Name
Unit
Quantity
powdered sugar

---

cup

---

1

---