Every thing about KOBHI ZUNKA | Vahrehvah :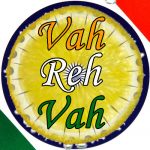 Kobhi Zunka, a popular Maharashtrian speciality made with besan flour cooked with cabbage and seasoned with spices. The kobhi zunka is generally served with Bhakri and onions but can also be eaten with rotis. In Maharashtra, cabbage is commonly known as kobhi and besan (chana dal flour) is known as zunka.
This dish is very popular all through the Maharashtra region especially in the suburbs of the state. Zunka is appetizing and stomach filling dish. It is widely cooked as it is a low cost preparation with the best of taste and flavors. Zunka is a perfect food for those who love spicy food. Zunka is a traditional dish that can be cooked in various ways.
Zunka can also be made with onions, capsicum, tindora or ivy gourd, cabbage, scallions (spring onions) and methi leaves. This dish needs no introduction as this is a staple dish in most rural areas of Maharashtra. Zunka is dry besan and onions mix cooked in oil. Generally Zunka is prepared with besan (gram flour) but most Bengalis prefer to make it in peas flour.
Besan or gram flour is extensively used in the states of Maharashtra, Gujarat and Rajasthan. They are a variety of dishes can be made with besan flour. Zunka is considered the quintessential Marathi dish which is prepared in almost all homes across the Maharashtra state. Zunka and Bhakri (jowar ki roti) is a common daily meal in rural Maharashtra while urban households replace to bhakri with chapatti, roti etc.
Kobhi Zunka tastes unique with its strong and pungent flavors combined with the nutty taste of the flour that compliments the dish nicely. Kobhi or cabbage is a versatile vegetable which can be cooked in many ways. It is a popular Chinese veggie that is extensively used in various dishes like soups, noodles, spring rolls etc.
In Indian cuisine there are a number of delicious recipe made with cabbage that includes cabbage fugadh, cabbage raita, cabbage paratha, cabbage kofta curry, channa cabbage, cabbage kottu and cabbage aloo curry. Although there are many varieties of cabbage, each provides unique and strong health benefits. When incorporating cabbage into your diet, avoid overcooking it -- more nutrients are preserved if it's cooked just until slightly tender.
For preparing the delicious kobhi zunka, firstly cut and wash the cabbage nicely and keep aside. In a heavy bottomed pan, add gram flour and roast it constantly stirring to avoid lumps formation on a moderate heat. As soon as the smell and color of the flour changes, remove it from the healt.
Heat little oil in another pan and when it gets hot add mustard seeds. When they start to pop, add cumin seeds, asafetida and fresh curry leaves. Saute for a minute. Add chopped cabbage, turmeric powder, coriander, cayenne powders and salt to taste.
Mix all ingredients well. Lower the heat and add little water. Cook until cabbage is done but crisp. Increase the heat and dry the liquid and add roasted gram flour and stir well. This will absorb the liquid and oil to form lumps.
Break off the lumps and cook them. When the flour is cooked remove from heat and serve hot. Zunka is a versatile dish from rustic Indian recipe, spicy with smooth texture. Do try this hot and simple recipe and enjoy its classic flavors and taste.
Click on the below link for detailed recipe:
https://www.vahrehvah.com/kobhi-zunka-1
Cabbage is a good source of vitamin C, fiber, potassium, and other nutrients. Cabbage also offers a major payoff -- the fewest calories and least fat of any vegetable. From green cabbage you'll enjoy a fiber boost and a respectable amount of vitamin C. Cabbage is anti – inflammation of vegetables and is also known as lactic acid that acts to disinfect colon. Another benefit of cabbage is in it an anti-cancer property and is also said to be capable of treating other skin conditions.