Every thing about OKRA BHAAJI | Vahrehvah :
[caption id="attachment_5214" align="alignleft" width="150" caption="Okra Bhaaji"]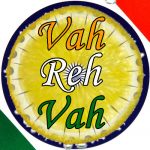 [/caption]

Okra Bhaaji is a yummy side dish for any Indian vegetarian meal. This dish is also commonly known as Bhendi bhaaji or bhendi ki subzi which is an exceptional dish from the Maharashtrian cuisine. Bhaaji or Bhaji is Hindi word for any type of vegetable side dish that is usually served fairly dry without sauce.

Okra bhaaji is delicately cooked along with potatoes and simple spices which makes a delicious North Indian dish. The Okra bhaaji is not a very spicy dish, simple and easy to cook recipe. The spiciness of this dish can be adjusted according to your taste. Okra or Bhindi is a favorite vegetable to many especially the kids. Okra cooked with potato is still more a treat to the kids and refreshing too.

The Okra bhaaji makes an excellent side dish along with other dishes from the main dishes and also taste delicious served with chapatti, naan, roti or rice. Generally bhaaji's or stir fry curries are usually made with minimal spices and the dish in particular is spiced up just exactly right which blends well with the veggies and brings out the flavors in the vegetables.

Okra vegetable is native to North Africa and was propagated to India in the Thirteenth century. Okra is staple in Indian cuisine and cooked in various ways and taste different according to regional recipes. Okra bhaaji is a simple stir fry prepared with Okra, potatoes and curry spices. It is a magical vegetable and the texture of the dish depends mainly on way it is cooked. If you like it gooey and glutinous then you can add it to an African style stew or you can also cook as a whole chunk. Bhendakai pulusu (Okra and prawns cooked in tamarind sauce) is a very popular Andhra dish. Taste exceptionally good giving a nice tangy, sweet and spicy taste. Okra is also known as ladies' fingers because of its shape, and is widely used in Indian, Middle Eastern, Caribbean and southern US cookery.

Okra Bhaaji is typical Maharashtrian Bhaaji (Vegetable) which you can have with Chapati (Phulka), Bread or with Rice. There are a variety of ways in cooking the Okra bhaaji. Every state has their own unique taste and masala. Stuffed Bhendi (Bharvan bhindi) is a popular dish in the north India. The Okra and potato cooked together is a low fat dish. It makes a fantastic combination, color wise and texture wise giving the right taste and flavor.

For preparing this delicious Okra Bhaaji dish, firstly wash the Okra well and then wipe them with a dry cloth. Cut the stems and make them into thin round slices or chop the vertically. Do not add them into water or rinse them in water or else they would become gooey or mushy. Keep the chopped pieces aside. Wash and chop the potatoes into equal cubes.

Heat oil in a pan or kadahi and add a little oil. When it gets hot add the mustard seeds and when they splutter, add asafetida and turmeric powder. Add the potatoes pieces and fry them. Cover with lid till the potato pieces are tender. Add chopped okra and fry for few minutes. Cook over low flame without covering with lid or else they would become gooey. Keep stirring or tossing the bhaaji constantly in between to avoid sticking to the bottom of the pan. Check if the Okra pieces are soft and done. Add salt, pinch of sugar, red chilli powder and stir well. Remove from heat and put it in a serving bowl or dish garnish with freshly chopped coriander leaves and serve hot with chapatti or roti.

Okra and potato when cooked together makes an excellent and luscious dish. Do try this simple yet delicious Okra Bhaaji. Click on the link for detailed recipe:

https://www.vahrehvah.com/Okra+Bhaaji:548

Okra is a very healthy and nutritional vegetable that contains vitamins A and C and is a good source of iron and calcium. It also contains starch, fat, ash, thiamine and riboflavin. It is essential to incorporate veggies in our nutrition everyday. Nowadays, there are a variety of vegetable but most people normally buy the common veggies like the potatoes, carrots, and green beans. Okra or Lady's finger is one popular vegetable known for its health benefits is used in our every day meals adding in sambar or preparing different types of fries and curries.  Okra soup is also a very healthy and nutritious dish that one must taste.

Okra is popular as it is low in calories, making it effective for people to shed a few pounds within the shortest time possible. Okra contains no saturated fats or cholesterol, which are the main components for losing weight. On the other hand, okra has high fiber content which help to maintain function of the digestive system.