Every thing about Rava Lapsi, rava idli recipe,rava laddu recipe,rava uttapam recipe. :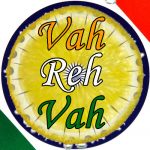 Rava Lapsi or Daliya sheera is a very popular Indian sweet dessert from the Maharashtrian cuisine specially prepared during poojas or festivals etc. This delicious and yummy dish is made from Lapsi and is a considered a very healthy and nutritious breakfast dish especially for nursing mothers.
Lapsi or dalia or daliya is also known as broken wheat or bulgar wheat or cracked wheat in different regions. They are of different sizes too. The method of preparing Rava Lapsi is very similar to the semolina or sooji halwa. Making of Rava lapsi takes a little longer time than the sooji halwa but is very delicious and scrumptious to taste.
The broken wheat is nicely roasted in ghee until it get a nice golden colour and wonderful flavour and cooked in water until they get grainy and sweetened with sugar and khoya to give that extra richness and garnished with lots of nuts.
Rava lapsi is usually prepared in northern India especially in the state of Rajasthan, Maharashtra, and Gujarat etc. It's a wholesome stomach filling dish good for growing kids. Halwa's are generally prepared during festivals namely Diwali, Dusheera etc.
This dish is also eaten by women especially who are fasting the whole day (vrats etc) as its rich in taste, flavour and nutritional value. Made with ghee, it tastes extremely incredible and flavourful. A hot plate of Rava lapsi taken during winter season is truly divine, appetizing and yum. In India, we have a wide range of exotic and delicious sweets apart from halwa. Halwa is generally made fresh and popular in Middle Eastern, South Asian, Central Asian and West Asian countries.
There are mainly two type or halwa which are flour based or nut butter based. Flour, sugar and ghee are the main ingredients in making the flour based halwa. They are flavoured generally with the sweet and aromatic fragrance of cardamom while the nut butter based is crumbly and made with sesame paste.
Some of the very unique, authentic and well known Halwas made in India are carrot halwa (made with carrot), besan halwa (made with Bengal gram flour), badam halwa (made with almonds), moong dal halwa, sooji halwa (made with Bombay rava/ semolina) and groundnut halwa (made with groundnuts) etc.
You can also prepare halwa with doodhi (bottle gourd/ lauki), sweet pumpkin, beetroot and bread etc. To prepare this luscious and mouth-watering Rava Lapsi, firstly take Rava Lapsi or Khandva rava and roast it in ghee for about 15 minutes or until slightly golden in colour.
Bowl water in vessel and keep aside. On the other side of the stove, heat a pan and lightly fry the rava lapsi. Add hot water (for 1 cup of rava, add 2 cups of water). Cook the broken wheat on a low heat till they are completely cooked and soft (should not be over-cooked or mashy or gooey).
Let the moisture evaporate and then add sugar. Mix well till the sugar gets dissolved. Add nuts and mix (you can add just raw nuts or roasted nuts). In this mixture, add grated khoya, cardamom mixture and mix well. Switch off the flame.
Tip – After adding nuts you can serve it as plain rava lapsi dessert or if you like a rich taste then add khoya and serve. Rava lapsi is prized as it's highly nutritious and is unrefined wheat high in fiber and manganese. Lapsi or broken wheat is an excellent source of complex carbohydrates which provides instant energy, amino acids that provide protein, vitamin B6, vitamin E, vitamin K, iron and folate. Dalia Khichadi is highly nutritious and gives a satisfied feeling (stomach filling) for a long time.
Lapsi is good for diabetes as it releases sugar very slowly and energizes the body and prevents high cholesterol, and high blood pressure. Dalia or lapsi is also used for preparing porridge, upma and is also used as a cereal eaten at breakfast by old people.
Rich in proteins, lapsi or daliya makes an ideal wholesome breakfast and being low in calories makes it a light evening snack. Do try this popular and delicious Rava Lapsi halwa and enjoy this taste and flavours. I am sure you will crave for more. Enjoy Cooking!