Every thing about PAUPIETTE OF CHICKEN | Vahrehvah :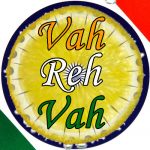 Paupiette of chicken is another form of roulades; rolled meat, poultry or fish with a delicious filling inside creating a delightful spiral affect when served. Paupiettes differ from roulades and usually more delicate, often fish or chicken and cooked more gently. Traditionally a paupiette is a thin piece of beef, chicken or veal that is stuffed and rolled before cooking. When this particular version is sliced, it reveals a colorful pinwheel design of vegetables and meat.
It is made with a stuffing of vegetables, fruits or sweetmeats and is often featured in recipes from Normandy. A paupiette is often fried, braised, or baked in wine or stock. They are very popular in France and are sold ready-prepared in supermarkets and butchers. Paupiettes can also be made with various other items such as chicken, beef, lamb, fish, cabbage, turkey escalopes or slices of calves' sweetbreads. They are a type of roulade and sometimes called a braciole.
A real braciola is a slice of prime, lean beef, pounded to within an inch of its life; filled with the most delectable mixture; rolled then browned to seal in all the goodness; and then dropped into a big vat of sauce to simmer all day long. Paupiette may also refer to a classic French fish dish whereby a thin slice of fish (tuna, sole, whiting or even anchovy) is stuffed rolled and secured with string before cooking in a stock.
A synonym of paupiette in Belgium is known as oiseau sans tete which is comparable to the roulade in France where a thin slice of beef fillet that packs of minced beef, pork or veal and seasoned. It is often eaten with sauce or baked in butter and combined with a variety of vegetables such as carrots, peas, cabbage etc.
There are many variations of making a paupiette which are popularly known as Paupiettes de volaille Florentine (where the stuffing is spinach and prosciutto and rice), Paupiettes of lamb a la creole (a stuffing or pork forcemeat with onions and peppers) and Paupiettes of turkey a la crecy (stuffing of pork forcemeat mixed with dry mushroom duxelle, chopped parsley and boung with eggs) etc. For preparing the paupiette of chicken, firstly blend yoghurt, mustard sauce until smooth and set aside.
Place chicken breasts between 2 sheets of waxed paper and pound them with the flat side of a meat pounder until thin. Set the chicken aside. In medium skillet, heat olive oil and sauté carrots and spinach for 2 to 3 minutes or until carrots are tender. Remove from heat and add parsley, thyme, rosemary, parmesan cheese and bran. Spoon 2 tablespoons mixture onto each chicken breast and roll up. Wrap breasts individually in plastic wrap tying tightly at each end. In medium saucepan, heat 2 cups water just to boiling.
Turn heat down to simmer and drop chicken rolls into water and cook for about 10 to 12 minutes. Lift chicken out of water and unwrap. Using a very sharp knife, slice chicken into 3 or 4 pieces and fan out over 2 tablespoons yoghurt mustard sauce and serve. In this recipe, the paupiettes benefit from the moist-heat cooking method of shallow poaching.
Not only is this a timesaving method, but also the poaching liquid becomes the sauce for the dish – creating an elegant French dish fast. For trying this delicious traditional recipe, do click on the below link for detailed recipe:
https://www.vahrehvah.com/paupiette-of-chicken-recipe
Poaching, simmering and boiling are three different moist-heat cooking methods where food is cooked either in hot water or in some other cooking liquid such as broth, stock or wine. It is an incredibly versatile cooking method where just about everything from fruits to meats can be cooked using this technique. It is just merely simmering food in liquid until it is cooked through. Poaching is a healthy and easy way to prepare a variety of foods