Every thing about PAYESH | Vahrehvah :
[caption id="attachment_4933" align="alignleft" width="150" caption="Payesh"]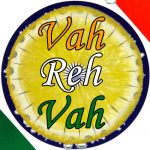 [/caption]

Payesh is very popular Bengali dish of Kheer. Payas in Sanskrit means milk. This is a creamy rice pudding delicately flavored with cardamom and filled with nuts like badam, pistachios etc giving an amazing color with inclusion of saffron strands.

Payesh is extremely a luscious dessert and can be eaten at anytime of the day. It is specially made during festivals, feast and occasions. Payesh is a very simple and easy to prepare dessert. In the southern Indian it is commonly known as Kheer in Hindi or Payasam in other south Indian languages and Payesh in the eastern areas of the country.

This dessert is a traditional south Asian sweet dish made by boiling of rice or broken wheat with milk and sugar flavored with cardamom powder and raisins, pistachios and almonds added to give an excellent nutty flavor and taste. The dessert gives a pleasant lemon yellowish color by saffron strands. It is typically served as part of a meal or also consumed as a standalone dish. It is a very well known dish both during the Hindu and Muslim festivals.

The word kheer is commonly used in Northern India, Pakistan and Nepal. Payasam or Payasa is used in the Southern India whereas in the region of Bengal it is called payesh. Each region has its own variation of preparing this dish. Payesh when perfectly made is wonderfully creamy, smooth and custard like. The secret in making a flawlessly delectable Payesh is constant stirring and adding the sugar after the rice is soft and tender. The ideal rice used for making the payesh is the small grained Indian variety or else you can also use the basmati rice though the texture and look will be little less authentic. Generally vermicelli is used for making the Kheer or payasam.

A traditional Bengali meal ends with payesh followed by other sweets. Payas/ Payesh is also regarded as an auspicious food and generally associated with Annaprashana (weaning ritual of a infant) and birthday celebrations in a Bengali household. It is called Kheer in Bengali if milk is used in a significantly greater amount than rice. It is a tradition in Bangladesh to serve payesh / Phirni on Eid days for Muslims.
For preparing this fantastic dessert, firstly wash some rice thoroughly and leave it for drying. Boil the milk for about 15 minutes. Add the washed rice and cook till rice well done and soft. As the milk gets become thick, add cardamom powder, strands of kesar and nutmeg powder. Add the soft jaggery and stir continuously till it melts. Take out from the fire. Garnish with chopped almonds and pistachios. The payesh is ready to be served.

Truly a mouthwatering delight to the entire dairy products lover, the payesh is an easy to prepare recipe and tastes the best when it is served warm or chilled. Do enjoy the different variation of this dessert. Click the link for the detailed recipe:

https://www.vahrehvah.com/Payesh+:3074

Payesh is a traditional quintessential Bengali dessert made of rice (Basmati or Gobindo Bhog) and milk, slow cooked with aromatic cardamoms and bay leaf with generous amounts of chopped nuts (cashews or almonds) and raisins added into it. This dessert ought to be made with precision, timing and patience as if you don't get it right, the consistency of the dessert would imbalance and the sweetness will be very obvious. Bengalis are well known for having a sweet tooth as their list of sweet delicacy says so like the Rasgulla, Sondesh and Mishti Doi being very popular all over the world which is truly irresistible.