Every thing about CARROT BANANA DELIGHT | Vahrehvah :
[caption id="attachment_5291" align="alignleft" width="150" caption="Carrot Banana Delight"]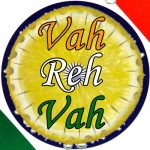 [/caption]

Carrot Banana delight is a fantastic rich and creamy beverage delicious and sweet to taste make with carrot, banana, milk, almonds and sugar. This is very tasty and smooth and has a creamy texture packed with Vitamin A, Vitamin C and potassium.

The carrot banana delight is very similar to a smoothie and an excellent way for your child to drink her/ his fruits and vegetables. Many kids like carrot juice because of its natural sweetness and there's no reason why one should not incorporate it as it has many health benefits. Carrot banana delight is an exceptional and fantastic summer beverage. Inclusion of almonds in the carrot banana delight makes it amazing, nutty, creamy and soft. Almonds are rich source of Vitamin E and good for skin.

Generally Smoothie is a blend of chilled sweetened beverage made from fresh fruit or vegetables or both. In special cases they can also contain chocolate and in addition to fruit, many smoothies include crushed ice, frozen fruit, honey or syrup and ice ingredients.  They have a milkshake like consistency that is thicker than slush drinks. They can also contain milk or yoghurt and a small number of smoothies do use ice cream.

Since the 1990s, many smoothie companies have been using frozen yogurt to give their smoothies a thick, creamy, milkshake-like texture. Many types of fruit smoothies are found in Mediterranean and Middle Eastern cuisine, including sherbets, which are typically made using yogurt and honey, as well as a range of fresh fruit. Smoothies can also be mixed with soda pop and/or alcohol to make cocktails. Smoothies appeal to a wide range of age groups because of their sweetness, fresh fruit flavor, and nutritional value. Most are high in dietary fiber, vitamins, and antioxidants.

Carrots and banana add a great nutritional element and can be used in many smoothie recipes. Their natural sweetness and delicate flavor is easily masked by or even complements many fruits. There are many different foods you can put into a smoothie, from carrots, to pineapple, to yoghurt. Most of them have their nutritional benefits, like the chopped carrot and banana smoothie, full of fiber and anti-oxidants, or the peanut butter and chocolate smoothie, giving you mono- and poly-unsaturated fats.

For preparing this carrot banana delight, firstly wash the carrot and scrape of the skin well and cut it into equal size pieces. Boil them well with sufficient water. Allow it to cool and strain to separate the pieces from water. Mix together the carrot pieces, sliced banana, almonds, cashew nuts, sugar and ½ a glass of milk.

Grind all these ingredients well combined together till you get a thick smooth and creamy shake. Add the rest of the milk and blend well. Serve chilled. Carrot banana delight is excellent, healthy and nutritional to all especially the kids.

Do try this amazing and exotic chilled beverage. Click on the link for the detailed recipe:

https://www.vahrehvah.com/Carrot+Banana+Delight:641

Carrots are famously rich in beta carotene, which the body processes into vitamin A. Carrots also pack a well-rounded nutritional punch including vitamins C, B3, B6, E and K as well as minerals such as iron, magnesium, phosphorus, calcium, molybdenum and potassium. They are also a great source of dietary fiber.

For a more summer-inspired drink that is cool and refreshing, carrot banana delight is a fantastic chilled beverage to forget your tiredness. Making a smoothie every morning as part of a daily routine is perhaps the best expenditure of your time and money you can make. Smoothies give you more fiber and nutrients than juice does.

Consuming Raw Fruits and Vegetables in a smoothie every day will benefits in many ways that includes giving you plenty of natural fiber to ensure excellent digestion, help empower your immune system to protect you from illness and save your money and time.