Every thing about VEGETABLE KOOTTU CURRY | Vahrehvah :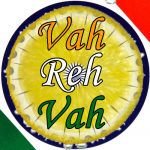 Vegetable Koottu Curry is a dish prepared with mixed vegetable and spices, a popular south Indian dish which is simple and healthy. This recipe is a wonderful mix of amazing veggies that include drumsticks, pumpkin, snake gourd, Long runner beans, yam, cucumber cooked with lentils (Bengal gram dal) and spiced with a spicy and aromatic paste made from grated coconut and green chillies.
A dish that is loaded with enormous vitamins and minerals! The vegetable koottu curry is a vegetable lentil dish with a semi solid gravy, not very dry or runny, subtle in flavours and goes excellently well with rice or roti, chapatti. Traditionally cooked koottu curry is a mix of Bengal gram, yam and plantain in coarsely ground coconut.
The main flavouring ingredient of this dish is the coconut. There are many versions of making an authentic koottu curry where few include spices like cumin seeds, black pepper and red chillies for spiciness while some add only green chillies and dry red chillies that gives the heat to the dish.
Anyways, the core of it in this dish may not sound very different from a sautéed vegetable with coconut but as the vegetables are more of the starch protein variety and pepper and chili powder instead of green chilies come into play you have a new experience. Pepper balances and aids in proper digestion.
In southern India, especially in the state of Kerala and Tamil Nadu, no meal is complete without a koottu or a curry. Kootu is melange of watery vegetables with some lentils in coconut gravy while the curry is usually blanched vegetables garnished with some grated coconut or it could also be fried.
Both of these dishes do not require any elaborate preparations but just chopping the vegetables blanch and garnish or fry them. However care must be taken while blanching so that the vegetables do not get mushy. It's just that simple and easy to prepare. Koottu curry is an important dish in Kerala Ona sadhya. Dishes like Vegetable koottu curry, Avial, Fish varutharacha curry, Papaya Thoran, Olan and Fish Moilee are popular dishes cooked with coconut oil.
While cooking, the kitchen smells remarkably delicious with warm aromatic flavours, tickling the taste buds, mouth-watering and appetizing. Coconut oil has a very mild coconutty flavour and enhances the flavour of the dish. It is a delightfully pure oil and likely to be a favourite of those who love to eat coconut oil right off the spoon. Coconut oil contains saturated fats that are different from those present in animal fats.
Like other vegetable oils, coconut oil also does not contain cholesterol and hence can be safely consumed as part of a balanced diet, in combination with other cooking oils, particularly sunflower or safflower oils. For preparing this scrumptious and delicious Vegetable koottu curry, grind ½ cup grated coconut with turmeric powder and green chillies into a fine paste. Pressure cook the Bengal gram dal with little salt and water to make thick gravy. Clean and cut the vegetables into small pieces.
Boil the vegetables by steaming. Heat little coconut oil in a sauce pan and when it becomes hot season with mustard, white gram dal, dried red chillies and curry leaves. Add the ground coconut green chillies mixture and sauté for some time till the moisture dries off. Add the cooked vegetables, salt to taste and Bengal gram dal mixture and mix all ingredients well. Simmer it on low heat. Heat 1tbsp ghee and fry the ¼ cup grated coconut in it till golden brown. Season the koottu curry with it and mix well.
Roasted coconut enhances the flavour giving a nice aroma and fragrance to the curry. Vegetable koottu curry makes a memorable dish for any festive occasion served with rice but can be eaten with dosa and chapatti too. This curry is also served with pappadams and ghee and enjoyed hot on the grand festive day. It's an all in all a superb cracker of a dish which you not should miss. To try this delectable recipe, click on the link for detailed recipe:
https://www.vahrehvah.com/vegetable-koottu-curry-recipe
Overall this koottu curry is nutritious and complete traditional dish that should be prepared at least once for a meal as the dal offers proteins, vegetables lends vitamins and minerals and rice its carbs. It's a comprehensive wholesome meal, healthy and balanced food.
Enjoy Cooking!