Every thing about STROMBOLI DOUGH | Vahrehvah :
[caption id="attachment_5634" align="alignleft" width="150" caption="Stromboli dough"]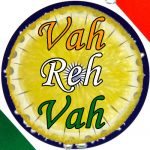 [/caption]

Stromboli is delicious stuffed savory bread from the Italian cuisine. Stromboli is a type of turnover filled with various cheeses typically mozzarella, Italian meats such as salami, capicola and bresaola or vegetables.

Stromboli dough is popular Italian bread dough made with square shaped pizza dough that can be topped with any pizza toppings and is then rolled into a log and baked. Stromboli is a delicious bread that is yummy and mouth watering just at the thought of it. Basically it is simple pizza dough rolled into hollow bread with a delectable filling inside. You can make your own creative variations to make the stromboli and serve to your family.

A turnover is a king of pastry that is made by place a filling on a piece of dough and folding the dough over and sealing it. Turnovers can be sweet or savory and are often made as a sort of portable meal or dessert, similar to a sandwich. Generally sweet turnovers are made of fruit filling and can be made with a short-crust pastry or puff pastry dough whereas the savory turnovers generally contain meat or vegetables and can be made with any sort of dough, though kneaded yeast dough seems to be the most common in western cuisines. These are usually baked and not fried.

Some of the popular savory rolls (turnovers) are the beef rolls, Chicken pesto, Chicken salad or cheesy chicken rolls etc. They are the best ideal food to carry easily to school, office or picnics and are the best comfort meal which can be eaten on its own. Stromboli is also known as Calzones. The word calzone literally means pocket sandwich. Stromboli's are almost like pocket sandwich only stuffed with yummy and delicious ingredients. This makes a great dish, taste delicious and can be during breakfast, lunch or dinner. It is very kids friendly and can eat easily.

Stromboli is reported to have originated in 1950 in Essington, Tinicum Township just outside of Philadelphia, at Romano's Italian Restaurant & Pizzeria, by Nazzareno Romano. There, William Schofield supposedly gave it the name, after the movie Stromboli, starring Ingrid Bergman. Other sources claim that the stromboli was the brainchild of Mike Aquino, Sr., and that he created it in Spokane, Washington, in 1954.

Most of us are familiar with cinnamon raisin bread rolled up pinwheel style and baked.  Stromboli is a savory version made with meats, cheeses, and sauces. Unlike folded stuffed stromboli, open pizzas like pesto pizza, chicken pizza etc are very popular Italian foods.

For preparing the Stromboli dough, firstly combine flour, salt, sugar, vegetable oil and lukewarm water together to form smooth dough. Let it stand until it gets double the size. Set oven to 375 F. Split dough in half (you will have two stromboli's, bake time is for both in the preheated oven)

Roll out dough on floured surface 8 inches by 10 inches (approx. size of a sheet of paper-- you can adjust according to your preference, taking care to know that the dough tears easily if too thin). Add filling of your desire. You can stuff with veggies, meats and cheeses, pesto sauce etc. (careful, do not put too much of water or oily sauces).  Roll the dough in jelly roll fashion starting at sides. Pinch the ends well and tuck under. Fold each end under and lay the folded ends down on greased cooked sheet and bake in preheated oven for about 30-35 minutes depending on your preference. Slice and enjoy with pesto sauce, marinara, or other dipping sauces!

Do use this simple recipe to make homemade stromboli dough from scratch. Make them in smaller sizes to serve as subway-type sandwiches or larger loaves to slice into individual servings.  Be creative with ingredients and try flavored breads and stuff with your favorite veggies and meats to fit your tastes. Click on the below link for detailed recipe:

https://www.vahrehvah.com/Stromboli+Dough:2331

Stromboli is a volcanic island north of Sicily – this bread got its name because while baking the cheese bursts out from the bread crust. The inside of the dough has an excellent chewy texture as well as the crust outside. It's almost a wonderful meal in itself and the smell of the pesto is lovely when you tear it open! A calzone is just a one-serving turnover, while a stromboli is a multiple-serving rolled sandwich, yet both can be made with pizza dough and may include pizza sauce, meats, peppers, and other common pizza toppings. The history of the two dishes and the method with which they are prepared are different.

Traditionally stromboli is more flexible than the calzone. Various pizza toppings can be used in stromboli. While it is also made of pizza dough, it is rolled into a sandwich instead of folded into a pocket like a calzone. Also, the stuffing options vary more widely than those of calzones, which are traditionally pizza-like; you can use anything from broccoli to cold cuts to Italian sausage. Stromboli also offers the opportunity for multiple servings from one recipe, unlike the single-serving calzones.