Every thing about SWEET GINGER PASTRIES | Vahrehvah :
[caption id="attachment_5660" align="alignleft" width="150" caption="Sweet Ginger Pastries"]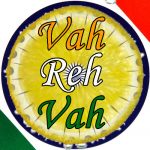 [/caption]

Sweet ginger pastries are delightful treat to all those who love the flavor of fresh ginger root. This dish is very simple prepared with very minimal ingredients by just using fresh ginger root, sugar and whole milk. A delectable pastry for your whole family and taste buds.

Fresh ginger root is a tuber that is widely used in cooking and in natural medicine. It is sliced and pickled which is used as a condiment in Japanese cuisine and is an important ingredient in many Thai dishes as it is a beloved flavor by those who enjoy ginger cookies. Both spicy and sweet, ginger root is used in sweet dishes and baked as well. Fresh ginger root or dry ginger powder is common in baked goods such as ginger bread cookies and similar sweet breads and pastries. Ginger powder is also used as a substitute for fresh ginger when making ginger tea. Fresh ginger root is also used in various recipes in Indian cooking that includes making the special Andhra pickle namely Allam Pachadi (Ginger pickle), Ginger chutney. It is also used for flavoring exotic mocktails and cocktails like ginger fruit cocktail, gingered mint lemonade. A popularly delicious non-vegetarian dish which is craved mainly for the ginger flavors is the ginger chicken.

The fresh ginger root flavors engulfed in the mixture of sugar and whole cream makes this unique and delicious sweet ginger pastry. Fresh ginger root has quite a strong flavor hence is used in various recipes. Ginger is used by many cultures around the world both for its benefits and its delightful flavor. Ginger tea is another way of enjoying the taste and flavor apart from providing us its enormous nutritive and health benefits. It is extremely soothing when you have a bad cold or sore throat.  Apart from ginger tea, it is a common beverage flavoring in the West where it is used in ginger ale and ginger beer. These two beverages are also often consumed to assuage colds and digestive discomfort.

This ginger root is traditionally used with sweet foods in Western cuisine being included in popular recipes such as ginger ale, ginger snaps, gingerbread, ginger biscuits and ginger cake. Ginger was widely used by the ancient Romans and it was a very expensive spice, one pound of ginger was equivalent to the price of a whole sheep. Ginger almost became lost in history after the fall of the Roman Empire but became popular again when Europe re-discovered it. Ginger has influenced the history of man since ancient China, wars were waged and entire dynasties rose and fell with the objective of seizing it. The trade of such spices was the root of the world's economy for centuries.

To prepare this delicious sweet ginger pastry, firstly wash the ginger roots well. Scrape and slice it into small pieces. Grind the pieces into a fine paste with some milk for smoother grinding.

Take a heavy bottomed non-stick sauce pan. Combine the ground paste, sugar and remaining milk into the pan and heat over low to medium heat. Keep stirring the mixture constantly with a wooden spoon. Meanwhile grease a tray or deep plate with 1 tsp ghee. After sometime, the mixture will start thickening and leaving the sides of the pan. Remove from the fire and immediately pour the hot mixture into greased tray or plates. Spread evenly with the back of a spatula or flat bottomed bowl. To make the spreading easier, you may grease the spatula with a little bit of ghee. Once cool, cut into squared pieces of desired size.

Sweet ginger pastries are smooth, delicious and make an excellent sweet. Do try this recipe and enjoy its taste and flavors. Click on the below link for detailed recipe:

https://www.vahrehvah.com/Sweet+ginger+pastries:583

Many of the medicinal uses of ginger root are attributed to folk medicine, but are practiced in many parts of the world even where modern medicine is readily available. It is used to treat or cure many illnesses especially those having to do with digestive tract are cured by this natural medicine. The primary health benefits of ginger are believed to be its anti-inflammatory properties and gastrointestinal relief.

Ginger is an herb but is often known as a spice, with a strong distinct flavor that can increase the production of saliva. The part that is used as spice on the plant itself is the rhizomes or ginger root. It is used in many countries as a medicinal ingredient which many believe in. Some say it can help cure diabetes, head aches, colds, fatigue, nausea and the flu when used in tea or food.