Every thing about ULLI KARAM, erra karam recipe. :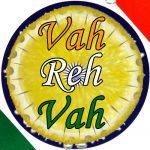 Ulli karam or Erra Karam, a popular fresh chutney made with onions, curry leaves, tamarind, dry red chillies, garlic giving a sweet, pungent and spicy tang. This dish is well known throughout South India especially in Andhra cuisine which is served with dosa or idli.
Ulli karam is also commonly used for Masala dosa or karam dosa. It is generally spread over dosa along with some ghee (clarified butter) and then stuffed with mashed potato curry and served with a variety of delicious and spicy chutneys.The ulli karam gives a nice spicy and tangy flavor to the plain dosa which makes the dosa exceptionally delectable.
Ulli karam is widely used as a side dish along with South Indian breakfast items and also used in some curry recipes. Ulli literally means 'onions' and karam means 'hot/ spicy'. Onions and dry red chillies are the main ingredients in this dish while garlic enhances the flavor of this spicy tasty chutney.
Ulli karam is a wonderful blend of sautéed onions, tamarind and red chillies giving a perfect balance of sweet, hot and tangy flavors making this dish a good, simple and quick chutney that taste excellent when accompanied with Idli, Dosa, Vada, Upma and Pongal.
Onion is a versatile vegetable extensively used throughout the world. There are various varieties of onions such as red, yellow, white and green each having their own unique flavor from being strong to mildly sweet. Onions can be eaten raw, cooked, fried, dried or roasted. They are commonly used to flavor various recipes like dips, salads, soups, spreads, stir-fries and other dishes.
Onions belong to the lily family similar to garlic, leeks, chives, scallions and shallots. There are over 600 spices of Allium distributed all over Europe, North America, Northern Africa and Asia. The plants can be used as ornamentals, vegetables, spices or as medicine.
Onion and other Allium vegetables are characterized by their rich content of thiosulfinates, sulfides, sulfoxides, and other odoriferous sulfur compounds. The cysteine sulfoxides are primarily responsible for the onion flavor and produce the eye-irritating compounds that induce lacrimation. Onion is not as potent as garlic since the sulfur compounds in onion are only about one-quarter the level found in garlic.
To prepare this well admired spicy, sweet and tangy flavored Ulli Karam chutney, firstly healt oil in a pan and add the chopped onions, red chillies, fresh curry leaves and garlic pods. Fry all these ingredients until they turn golden brown. Remove from heat and allow cooling at room temperature. Put all these fried ingredients into the mixie jar and blend into a fine paste adding little tamarind and salt to taste.
Tip: You can also spread some chutney over the dosa with ghee and serve hot. Next time you plan to prepare dosa; do try this delicious and tangy chutney which makes the dosa appetizing and tasty. Click on the below link for detailed recipe:
https://www.vahrehvah.com/ulli-karam-erra-karam-recipe
Ulli karam is simple and healthy chutney that can be made in a jiffy and tastes best when made fresh. Ulli karam gives a distinctive fiery flavor to the masala dosa making it different from any other ordinary dosa. Ulli karam or Erra karam represents the red colored chili paste used in the dish.
This dish is colorful, delicious with the right balance of heat, sweetness, tanginess and aromatic spiced finish. Onions have a variety of medicinal effects. Early American settlers used wild onions to treat colds, coughs, and asthma, and to repel insects. In Chinese medicine, onions have been used to treat angina, coughs, bacterial infections, and breathing problems.
Onions are a very rich source of fructo-oligosaccharides. These oligomers stimulate the growth of healthy bifidobacteria and suppress the growth of potentially harmful bacteria in the colon. In addition, they can reduce the risk of tumors developing in the colon. The more pungent varieties of onion appear to possess the greatest concentration of health-promoting phytochemicals.