Every thing about GARLIC DAL | Vahrehvah :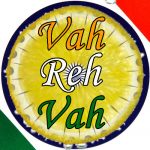 Garlic Dal is similar to a lentil soup with different flavor. This dish is combined with dal (lentils) and deliciously flavored with garlic, spices, green chillies and garnished with coriander leaves (cilantro). Garlic dal is deliciously made into nice creamy thick texture, clarified butter (ghee) added to it to give an excellent aroma that makes it a treat to consume even by itself. The garlic dal goes well with parathas or plain jeera rice and is an ideal dish that is be cooked everyday. This dish is a very popular north Indian dish especially in the state of Gujarat.
This is with a slight variation is known as Panchratni dal where they use 5 different kinds of dals (lentils) flavored with garlic, ginger and spices. Dal, the popular dish that is almost cooked at every Indian household everyday is served with all traditional Indian meals. It is either spooned over rice or used as sauce for dipping the Indian breads.
Dal can be made either of a thin or thick consistency as per the individual's choice. It is usually served hot. Use can use any variety of dal like the red or yellow or green. Common ingredients used for flavorings include garlic, cumin seeds, lemon juice, olive oil and vinegar. It is also sometimes garnished with croutons or chopped herbs. Garlic dal or the lentil soup is recognized as a highly nutritious and a good source of protein, dietary fiber, iron and potassium.
Cloves when cooked or baked whole, the flavor mellows into a sweet, almost nutty flavor that hardly resembles any form of pungency. This nutty flavor makes a surprisingly nice addition to desserts, such as brownies or even ice cream. Raw garlic is the strongest in flavor and while sautéing the garlic, one need to be careful not to burn them as the flavor turns intensely bitter. For preparing the Garlic Dal, firstly wash the tur dal and channa dal in water and mix all the dals and pressure cook them with 6 cups of water in a pressure cooker until 5-6 whistles.
They need to be thoroughly cooked. Once that is done, remove in a bowl and blend them well in a grinder, spinning for about a minute or so, ensuring that all dal/lentils are broken down and a smooth puree is formed or quickly mash them it a ladle or a masher until soft. Add salt to taste and mix well. Next take a pan, add little ghee (use only ghee for the best flavor of garlic to infuse in the dal) into it. When it gets hot, add the cumin seeds and when it crackles add red chilli powder, slit whole green chillies.
Press the green chillies a little so that the flavor infuses into the ghee. Now add finely chopped garlic to the ghee and saute for a couple of minutes, do not brown them but when they slightly turn brownish glossy color add it to the cooked dal. (This will be really fast since we should not really cook the garlic too much).
Heat the dal just till it starts to boil. Switch off gas and transfer the dal into a serving bowl and garnish with freshly chopped coriander leaves (cilantro) and serve with hot rice, chapatis or jeera rice. The aroma of the garlic and the garlic pieces add to the taste of the dal. This is a very simple, nutritious dish as it has no masalas. Plain and taste awesome! This Garlic Dal is a great way to fill your-self with some protein and fiber, and the beautiful and mild blend of flavors makes it apt for a delectable side dish.Do click onto the link for the detailed recipe:
https://www.vahrehvah.com/garlic-dal-recipe
Dal is an amazing lentil which can be prepared in various ways. It can be just prepared plain or by adding vegetables to it and making a delicious sambar or preparing a simple lemon dal or tadka dal which can make it simply irresistible. Dal of any variety is highly nutritious and healthy to eat with lots of proteins.