Every thing about THE FLOUR TORTILLAS | Vahrehvah :
[caption id="attachment_5534" align="alignleft" width="150" caption="The Flour Tortillas"]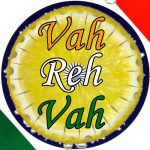 [/caption]

The flour tortillas are made with whole wheat flour, corn flour, baking powder and pinch of salt and oil. These tortillas are healthy, nutritious, fat free, carb balanced and high protein.

Tortilla means little torta or little cake in Spanish. The Spanish word is used in English for a more restricted range of foods, mainly a potato-based omelette originating in Spain, and for a flatbread made from corn or wheat originally made by Mesoamerican peoples. Flatbread tortillas are a staple food in Mexico and have been eaten for many centuries now. More recently, other countries have begun producing them to serve the expatriate Mexican market and the growing demand for Mexican food, particularly in North America, Europe and Eastern Asia. Mexican tortillas are commonly prepared with meat to make dishes such as tacos, burritos, and enchiladas.

The word tortilla in Spanish denotes two different classes of foods, one basically an omelette which may have added ingredients and the other a flat thin cake of maize or flour. In English, the Spanish word is used sometimes specifically for the Spanish tortilla de patatas (but not for omelettes in general), and very widely for the very different Mexican tortilla, the corn tortilla (tortilla de maíz). The traditional Mexican tortilla is made from specially treated maize flour which has been a staple food of the Mexican region since pre-Columbian times. Now there are also wheat Mexican tortillas having different texture and is less easily broken due to its high gluten content and can be made larger in circumference and thinner without breaking too easily.

The wheat flour tortilla is probably best known as the tortilla used in making burritos, a dish originating in northern Mexico. Wheat tortillas have also become a staple of the peoples of northwestern Mexican states (such as Sonora and Chihuahua) and many southwestern US Native American tribes whereas Mexican corn tortillas are commonly eaten throughout the western world as tortilla chips, and are an essential ingredient in many popular Mexican dishes, such as enchiladas, tostadas, and flautas. Tacos, while usually made with corn tortillas in Mexico, are made with either corn or wheat tortillas in other places that make Mexican-style or Tex-Mex food.

For preparing this nutritious and healthy Flour Tortillas, firstly combine all the ingredients (wheat flour, corn flour, flour, baking powder and salt) and make a dough, adding a little lukewarm water at a time till it forms a soft dough (firm enough to roll out).

Divide the dough into 12 equal balls and roll into thin circles. Heat a frying pan and cook these tortillas by roasting on both side and keep aside.

Do try making these healthy flour tortillas combined with great taste and help you create hearty, nutritious meal or snack that can be eaten any time. They are the perfect dish for all those who like to eat food low in carbs. Tortillas are perfect if you are health conscious, weight conscious, or would just like to reduce your carbohydrate intake. Click on the below link for detailed recipe:

https://www.vahrehvah.com/the+flour+tortillas:899

Tip: To warm tortillas, preheat oven to 400°F. Place tortillas directly on the rack and heat 3 to 4 minutes. If using a microwave, place tortillas in the microwave, cover with a paper towel and microwave for 15 to 20 seconds. When serving a number of tortillas at once, place them in a tortilla warmer basket and cover until ready to serve. This keeps them warm and soft.

Today, Tortillas are not only made from corn meal, but also from wheat flour; home-made and store-bought tortillas are made in many flavors and varieties. The flour tortilla has different origins from the traditional corn tortilla. However, the acceptance of the flour tortilla has increased so rapidly, it now is also part of the basic diet in northern Mexico.

Flour tortillas are a low-fat food and contain iron along with B vitamins, including thiamin. They have about 115 calories with 2 to 3 grams of fat per serving. Corn tortillas are a naturally low-fat, low-sodium food and contain calcium, potassium and fiber. An average serving contains about 60 calories and only 1 gram of fat. Both kinds of tortillas are very low in cholesterol.