Every thing about CARROT DRINK | Vahrehvah :
[caption id="attachment_4544" align="alignleft" width="150" caption="Carrot drink"]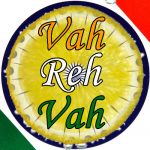 [/caption]

Carrots reminds us all of the famous cartoon Bugs bunny hare when most of the time he is seen running with a carrot in his hand. Kids too love to eat carrots raw or like a salad. Carrot is a thick fleshy deeply colored root vegetable that is very attractive to look at. It's easy to pack and perfect as crudités for that favorite dip, the crunchy texture and sweet taste of carrots is popular among both adults and children.

The carrot has a deeply colored root amazing to look, which grows underground, and feathery green leaves that emerge above ground. It is known scientifically as Daucus carota, a name that can be traced back to ancient Roman writings of the 3rd century. Carrots belong to the Umbelliferae family along with parsnips, fennel caraway, cumin and dill which all have the umbrella-like flower clusters that characterize this family of plants. Carrot is a versatile vegetable and a number of savory and sweet dishes can be prepared with it. Carrot halwa is one of the most popular sweets made mostly in every house.

Carrots are the richest vegetable source for pro-vitamin A carotenes and an excellent source of antioxidant compounds. Carrots' antioxidant compounds help protect against cardiovascular disease and cancer and also promote good vision, especially night vision. Carrot is one of the fantastic foods that contain healings ability and provides us the highest quality in nutrients, especially from its juice.  The carrot is well known in having an excellent source of vitamin A, and vitamins C, D, E, K, B1 and B6. It is also rich with minerals like potassium, calcium, phosphorus, magnesium, and some trace minerals.

Making a mouth watering drink from the carrots is truly refreshing and nourishing. It is also a healthy and nutritious way of enriching our body with enormous nutrients. As known to all that carrots are one of the important sources of beta carotene. Our body takes this beta carotene from carrot juice and will convert it in to vitamin A. Vitamin A  helps you to maintain your skin, teeth, vision, bones mucus membranes etc. They are excellent for the eyes and cures night blindness to a great extend. Making a carrot juice or drink is always better than eating raw as most of the nutrients would not be absorbed while eating raw. Chinese people most of the time add carrots to their soups mainly for its health benefits. Carrot juice has anti-carcinogen properties which help to prevent cancer besides; it is also believed to have cancer-curing properties.

Most of the dietician and weight control program suggests drinking carrot juice in the mornings as it is considered to be an excellent tonic and improves overall health and immunity system. In fact, studies shows two glasses of carrot juice a day can increase our immunity by around 70 percent. Carrot juice is very rich in so many types of minerals and beneficial nutrients. To make the carrot juice tastier you can always try different variations with it to make it taste more delicious and enriching. Just try being innovation with your idea; the limit could be just only your imagination and creation.

To prepare the carrot drink, remember that all the ingredients you use must be fresh. Wash, peel and grate the carrots. Grind them in a blender adding water and strain the carrot juice. Blend this with little honey and lemon juice. Add few pieces of ginger or fresh mint leaves (if you like the flavor) while grinding the carrot. The carrot drink is ready to be served.

Do try this carrot drink and encourage your kids in also drinking this as it's a nourishing and healthy drink. For more details on quantities for this recipe, do click on: https://www.vahrehvah.com/Carrot+Drink:664

There are umpteen benefits that one gets by adding honey, ginger, fresh mint leaves and lemon juice in this drink. The benefits of honey and ginger in treating respiratory problems are unmatched by any other concoction. Further, honey is an excellent medium for transmitting the benefits of herbs such as ginger to the body. Both honey and ginger have antioxidant properties thereby increase the immunity of the body and it is also very useful for people who have a weak digestive system.

Wow! The carrot drink is a powerhouse of rich nutrients, refreshing and mouth watering beverage to be had by all. People with diabetes need to consult the doctor before trying this out.