Every thing about VAZHAI POO PARUPPU USILI | Vahrehvah :
[caption id="attachment_4898" align="alignleft" width="150" caption="Vazhai Poo Paruppu Usili"]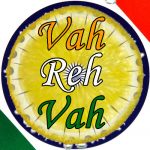 [/caption]

Vazhai poo paruppu usili is a popular dish from the south Indian cuisine which is made of Banana flower or plantain flower (also commonly known as banana blossom) and lentil cooked together. This delicacy is basically a stir fried dish.

Vazhai poo paruppu usili goes as an excellent side dish with steamed rice and a gravy dish like sambar or rasam. Banana blossom and lentils together goes very well and makes an interesting and healthy combination. They together impart a unique and delicious taste to the taste buds. Before you start preparing this dish do see that you have enough time on hand as this flower/ vegetable preparation is a little messy as you need to carefully remove the flowers.

Cleaning the vazhai poo or banana blossom is time consuming. It's sometimes quite tedious and boring to do but is mainly valued for its amazing health benefits and rare appearance. The hard work for preparing this dish is mainly cutting the vegetable. Cooking time is quite less and simple to prepare. Firstly all flowers have to be removed from the various layers of its red skin carefully. Remove the stamen (locally known as kalan) from every flower which is the most tedious job of the whole procedure. Typically the vegetable is cut and soaked overnight in water and some buttermilk to help retain its color.

Vazhai poo paruppu usili is a well known delicacy from the cuisine of the states of Kerala, Karnataka and Tamil Nadu. Banana trees are available in abundance all along the roads of Kerala state. The inclusion of banana flower is extensively used in making of soup, stir fries, meat, vegetable stews and salads. The inner petals or bracts are the edible parts of the banana flower. They can also be eaten straight after removing the stamen but they are slightly starchy and bitter. Once soaked in lemon juice or water mixture for about ½ hour and rinsed they look similar to leek both in substance and taste. They delicately thin with a slight crunch in nature. Use flowers that are firm with tightly packed leaves. The vazhai poo or the banana blossom is very commonly used in south East Asian cuisine. It is deep magenta in color and the banana flowers hang like tear drop shaped pendants at the end of banana clusters and grow in tropical climates.

For preparing the Vazhai poo paruppu usili, firstly wash and soak channa dal, toor dal, dhaniya, red chillies and curry leaves in water for about an hour. Once the water is well absorbed by the dals (lentils) and appear little softer, grind them along with dhaniya, red chillies, curry leaves and a pinch of hing to a coarse paste. The dal should not become soft and should be able to feel the dal here and there in the paste. Now remove this ground paste into a greased vessel and add salt to taste and pressure cook for about 10 minutes or up to one whistle. Once the paste is cooked take it out from the pressure cooker and keep aside.

After the cooked dal cools down, use your hands to crumble the dal paste. I have also tried microwaving this paste. But to me, it tastes good if we pressure cook it. Get a big banana flower available in big Asian farmers markets. The plantain flower is kind of conical shape with layers of red leaves. When you remove these red layers, you will see bunch of white flowers in between these red layers. These flowers contain a thick stamen called 'Kalla' in Kannada. These stamens have a thick black bulb like thing and these need to be removed from the flowers. After the stamen has been separated from the flowers, discard this stamen and chop the flowers very fine and soak them in water mixed with buttermilk. Soaking them in buttermilk (later you could use this buttermilk for preparing rasam) prevents from blackening of the flowers.

Now heat a heavy bottomed pan or kadai and adding 2 tbsp of oil. When the oil is hot, add mustard seeds. After they crackle, add the urad dal and the channa dal. Add few curry leaves, and a pinch of hing (asafoetida). Strain off the buttermilk and water from the chopped plantain flowers and add this in the kadai. Also add little salt (Remember you have also added salt to your ground paste) and turmeric powder and cook the flowers until soft. Now add the crumbled dal paste to the flowers and mix well and allow the dal paste and flowers together to cook for about 10 minutes.

After the paste is cooked, take it out of the pressure cooker and keep it aside. Mix well and garnish with curry leaves. Your vazhaippoo paruppu usili is ready to eat. This can be had with steamed rice or as a side dish to koottu or perugu pulusu etc. Though it is a cumbersome process, it really tastes good if prepared well :-)). This kind of paruppu usili can be prepared with beans or cluster beans or cabbage or with plantain flower.



Vazhai poo paruppu usili and Rasam suit well with hot steamed rice. Do try this delicacy at least once in a while to get the unique flavors of the banana blossom. Click the link and get the detailed quantities used in the recipe:

https://www.vahrehvah.com/Plantain+flower+usili+%28Vazhai+poo+paruppu+usili%29:3913

Every part of the Banana tree is used perfectly in many ways. The raw banana, the fruits, the stem and the flowers are very healthy and nutritious. The banana stem consumed raw or cooked or made into juice helps in getting rid of stones in the kidneys. The flowers are also very healthy. But now a day's people have no patience to cook the stem and the flowers as they consider this a laborious and tedious job.

Ultimately vazhai poo paruppu usili is a traditional and worth preparing as it is low in fat and cholesterol. It is basically crumbles of steam cooked lentils added to cooked vegetables like Beans, Plantain Flower, cabbage, Snake Gourd etc and taste unique and heavenly.



Banana flowers are high in vitamins A and C and have modest amounts of calcium and iron. Banana blossoms are especially good for ladies as they have even been known to alleviate the pain from menstrual cramps, according to common natural remedy practice. It has lot of medicinal values. It also increases hemoglobin cell levels in the blood. Banana flowers are commonly used for cooking as vegetables in countries like India, Thailand, China, Burma, Philippines, Sri Lanka, and Vietnam.