Every thing about Andhra chicken pulao,tawa pulao recipe50 pudina pulao recipe,jeera pulao recipe,mutton pulao recipe. :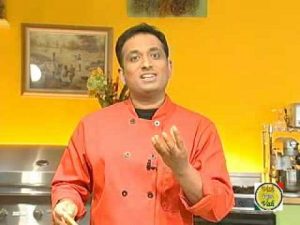 Andhra chicken pulao
is a traditional and classic
Andhra dish
. It's a pleasant
rice
based delicacy which has its own unique and distinctive flavors. Normally the Andhra dishes are
spicy
and
flavorful
. This dish is popularly known as the
Kodi pulao
which means
chicken pulao
.
Usually all think that a one pot
meat
and rice dish is mostly the
biryani
and one pot
vegetables
with rice is the
pulao
or the
bagara
. But both the biryani and pulao have their own distinctive taste. The difference between a Biryani and a Pulao is in its preparation.
Biryani is prepared by arranging the meat (raw or cooked) and partially cooked/boiled rice in layers and cooking them together on low flame, in an air tight pot.
Meat
and rice is cooked in the
juices
released by the meats, and the steam generated by cooking in an air tight container or a pot.
Pulao is prepared by
cooking
cooked meats or sautéed vegetables with rice (uncooked rice). Both the dishes, Pulao and the Biryani taste awesome, but being a Hyderabadi, if given a choice of Biryani and a Pulao, I would go for Biryani without a blink.
People of
Andhra
adore the
Kodi koora (
chicken curry) and the Kodi pulao. These dishes are popularly made during big festivals, occasions and feasts. However, there is much more beyond these mildly flavored biriyanis. Chicken pulao is one such dish well-known in the Andhra region of
Andhra Pradesh
.
Its exceptional flavor is absolutely divine with not-so-thick off-white gravy. There is a delicate flavor of the poppy seed and fresh
coconut
in the dish. At the same time, there is a faint tanginess because of the usage of
yogurt
. Overall it's a preparation that tastes incredible after a nice blend of spices and curry leaves with pastes of coconut and poppy seeds. To prepare this traditional Andhra Chicken pulao, firstly wash and soak the
basmati rice
in water for 30min prior to cooking.
Cut the Chicken into medium size pieces and wash. Marinate the chicken with salt (as per taste), chilli pd, whisked curd,
fresh mint leaves
, curry leaves and mix all the ingredients well. Keep it aside at least for one hour. In a pan dry roast poppy seeds, garam masala (cardamom, clove, and cinnamon) and powder to a fine powder and then add fresh cut coconut pieces and a little water and grind to a paste. Keep this masala paste aside. In a saucepan heat little oil and add whole
garam masala
(cinnamon, cardamom, bay leaves, cloves and
shahi jeera
or the ordinary cumin seeds).
When they splutter add sliced onions, salt and ginger garlic paste. Saute well till the raw flavor is gone and it gives a
nice fragrance
. Add turmeric powder, slit green chillies,
curry
leaves and sauté again. Add the poppy seed masala paste and sauté well. To this add coriander powder mix and cook the masala paste till oil oozes out. Add the marinated
chicken pieces
and mix the ingredients thoroughly and cover the pan with a lid to cook till the chicken releases its moisture.
Simmer on low heat and cook for few mins then drain and add the
soaked rice
and mix well. Cover with lid and cook over low heat for few mins. Add the required water and mix all ingredients well. Cover with lid and cook for 20 mins. Before covering add fried
cashew nuts
and fresh coriander leaves and cook till the rice is soft and the water is absorbed. Remove from the fire. Add lime juice to rice to prevent further cooking. Avoid stirring the rice, fluff it with a fork and let it cool.
By adding the paste of poppy seeds and coconut it really enhances the flavor of the pulao and the smell is irresistible. You can also use ghee for cooking the chicken pulao for a much richer taste. A popular
south Indian food
,
Chicken Pulao
is a savory food item made of chicken.
In Indian wedding the inclusion of this dish is a must. The main ingredients required here is obviously chicken. The other ingredients one should know about are clarified butter, sliced onion, curd, rice, bay leaf, cinnamon, cloves, cardamoms, garlic, ginger red chili powder, coriander seeds powder, cumin seed powder, turmeric, poopy seeds and fresh coconut. The preparation of Pulao Chicken recipes varies from chef to chef but the food item is counted as one of the royal Indian food cuisine category.
Do not miss this exotic and unique flavorful Chicken pulao. View the making of this video at:
Andhra Chicken Pulao
Author : praveen...
Published On : Jul 15, 2009
Preparation Time: 7 min
Recipe Type : NonVeg-Main
Cooking Time : 25 min
Standing Time : 5-8 mins
Yield : 4 (4 servings)
Ingredient : Chicken
Description : Rich chicken pulao
Ingredient Name
Unit
Quantity
cardamom

---

piece

---

8

---

Chicken Big pieces

---

grams

---

500

---

chilli powder

---

tsp

---

1

---

cinnamon

---

piece

---

8 small

---

cloves

---

piece

---

8

---

coriander leaves

---

bunch

---

1 small

---

coriander seeds

---

cup

---

1/4

---

curry leaves

---

0

---

1 fistfull

---

Fresh coconut

---

cup

---

1/2

---

fried cashewnuts

---

piece

---

10

---

ghee & oil

---

grams

---

100

---

ginger garlic paste

---

tbsp

---

1

---

green chillies

---

number

---

4

---

lime juice

---

number

---

3 - 4 limes

---

Mint leaves

---

bunch

---

1

---

onion sliced

---

number

---

1

---

poppy seeds

---

cup

---

1/8

---

salt

---

tbsp

---

1

---

turmeric

---

tsp

---

1/2

---

yoghurt

---

grams

---

100

---
Pulao masala: Broil Cinnamon and Cloves, add Corriander seeds and broil till they are hot and remove from flame. Broil Kuskasa and keep aside. Powder them separately. Mix them well and when cold store it for use with chicken curry, palav, aalu curry etc. Slice half of fresh coconut to thin pieces. Add water and grind to smooth paste. Add 4 table spoons masala powder and grind to smooth paste. Wash chicken and drain water. Marinate it with Chilli powder, one tea spoon salt, one strand of curry leaves, one table spoon of sliced onion and curd. Method: Boil masala paste and water together ( one rice : two water). Take Masala water without sediments. To a hot cooker add Ghee and Oil and when heated add cloves and cinnamon. Add onion slices and curry leaves fry till transparent.Add masala water without sediments. Add turmeric, salt, green chillies sliced. After boiling add washed and drained rice. Mix and cover. When it boils and cooks a little add marinated chicken mix and cover and cook. When the rice is cooked but has a bit of water ( before completely cooked) add two tablespoons ghee, chopped corriander leaves(cillantro), powdered cardomom, fried cashew nuts, mix well and cover and cook inlow flame. Keep shifting the position of cooker so that the flame is on different parts to avoid burning the rice( for 10 mts). Open cooker see if cooked completely, if not cook for some more time in low flame.