Every thing about RAGI ROTI | Vahrehvah :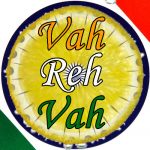 Ragi roti is Indian flat bread made of millet flour. Ragi or Finger Millet is a highly nutritious whole grain in our day to day diet. The Latin name of Ragi is known as Eluxine Indica which actually is a traditional crop of southern India and is actually known as the poor man's millet.
Normally the labors or the farmers prefer eating the ragi as they can sustain on this diet more than the other usual whole grain foods like the whole wheat flour, wheat bran, oat bran, wheat germ, millet, whole grain cornmeal, oats, or barley as the finger millet or ragi is superior and very high in nutritional terms.
Ragi or finger millets are very rich in proteins, provides the highest levels of calcium, phytochemical, antioxidants properties and dietary fibre which makes it easy and slowly digestable and keeps their stomach full for a longer time. This is one of the excellent diets for diabetics as it helps control blood glucose levels effectively. In the interior areas of Karnataka and Andhra Pradesh, ragi is still used as an essential whole grain in their diet.
They still prepare the now so popular Ragi Mudde (in Kannada) or the Ragi Sankati (Telugu) which is eaten as their first meal with raw green chilli, onions, sambar (a lentil based dish) or meat curry before they leave for farming or the labor work which helps them sustain the whole day. Now by knowing the umpteen benefits of ragi or finger millet many doctors or dietician suggest eating this atleast for one meal.
Hence many have started to use the millet flour for preparing the chapattis or parathas which was actually earlier wheat flour based. Ragi roti is a traditional Karnataka breakfast made of ragi flour, fresh grated coconut, finely chopped onion and green chillies.
The millets are a group of small seeded species of cereal crops or grains widely grown around the world for food and fodder. They have been in cultivation in East Asia for the last 10,000 years. It was millets, rather than rice, that formed important parts of the prehistoric diet in Indian, Chinese Neolithic and Korean Mumun societies. Broomcorn (Panicum miliaceum) and foxtail millet were important crops beginning in the Early Neolithic of China.
Millets have amazing amounts of iron, Vit B, complex protein, amino acids, phosphorus, magnesium and potassium and can be given to babies like a porridge or malt, combine it with milk/ yogurt/ veggies/ fruits which is a complete nutritious baby meal.
Ragi flour cooked with a little milk and sugar is a tasty and easily digestible breakfast cereal. To prepare this healthy and nutritious Ragi roti firstly grate carrot and keep aside. Chop finely the onions, coriander and green chillies and keep aside. Take ragi flour in a bowl and add all the cut ingredients and curd. Add salt and mix them. Add hot water to the mixture and make dough. Take a clean, wet cotton cloth (big kerchief size). Divide dough into small equal portions.
Take each ball and spread it like chapathi with your fingers on the cotton cloth. Take a pan, and fry these rotis. Add oil and fry them on both the sides' like chapathis. Serve hot with phalli (groundnuts) chutney or dal.
To view the entire recipe with quantities do click at:
https://www.vahrehvah.com/ragi-roti-1
As ragi or finger millet is very nutritious do try this dish and give your kids as normally they do not eat their lunch boxes at school or throw away the food. This would be the best and healthy morning breakfast for them.
Millet flour is gluten free and normally added to breads to reduce gluten content, or to produce lower carbohydrate bread. Millet also won't work well alone in yeast breads because its lack of gluten means the bread won't rise. Nutritionally speaking, millet flour bears some resemblance to wheat.