Every thing about AVOCADO SUMMER SALAD | Vahrehvah :
[caption id="attachment_5481" align="alignleft" width="150" caption="Avocado Summer Salad"]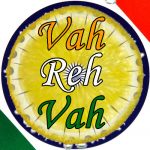 [/caption]

Avocado summer salad is a very quick refreshing and healthy summer salad made with Avocado, lettuce, onions, tomatoes, spring onion spiced with pepper and salt. You could use any dressing to give a zest to the salad.

Amongst other healthy fruits and veggies, Avocado is one fruit that most of are willing to incorporate more in our diet. Avocados have high heart-healthy monounsaturated fat and are rich in beta-sitosterol, a natural substance shown to significantly lower blood cholesterol levels. Avocado summer salad is one such garden fresh veggies salad that is simple, elegant and stands out bright and refreshing.

Avocado adds a sophisticated flavor and delicious creaminess to the salad. Avocado is an excellent fruit rich in flavor and texture and is perfect for use in any variety of salad recipes. This fruit is primarily pear shaped but they are few varieties are also almost round in shape. Avacados are available during the late winter and early spring seasons.

Avocados are not only used in salads but are also used in breads, desserts, main dishes and in non-culinary creams used for facials and body massages. Avocado mixed with milk and sugar is eaten by Taiwanese whereas Indonesians mix avocado with milk, coffee and rum for a cold libation. Filipinos puree the avocados with sugar and milk to make a delicious and yummy dessert drink.
Avocado is widely considered as a vegetable as it is commonly used in salads and dips. But however, it is actually a fruit that tastes like a vegetable and is displayed with other typical fruits. Avocado flesh is rich pale yellow green in color and has texture like a firm ripe banana, smooth and buttery having a fairly nutty flavor.

There are dozens of varieties of avocados. The rich and creamy Haas variety is the most popular type of avocado in the United States, and 95% of all avocados grown in the United States are produced in California, original home of the Haas variety. They are generally available throughout the year, they are the most abundant and at their best during the spring and summer in California and in October in Florida. During the fall and winter months you can find Fuerto, Zutano and Bacon varieties.

For preparing this refreshing and appetizing Avocado summer salad, firstly prepare the dressing for the salad. Mix all the ingredients that includes 2 tbsp. olive or salad oil, 1/2 tbsp. white vinegar, salt to taste, pepper to taste, 1 tsp. lemon juice and 1/2 tsp. sugar and chill in the refrigerator.

In a bowl add the peeled and mashed avocado, chopped onions, chopped tomatoes, chopped spring onions, salt & pepper to taste. Do not add lettuce at this stage. Mix all the ingredients well and chill in the refrigerator.

Finally just before serving, pour the chilled dressing over the salad and add lettuce and toss well. Serve chilled. Avocado summer salad is truly refreshing and cooling to beat the hot summer days.

So do remember that you can always prepare this chilled salad to have a quick healthy and nutritious salad that keeps you fit. Do try this as avocado is truly delicious and creamy. Click on the link for detailed recipe at:

https://www.vahrehvah.com/Avocado+Summer+Salad:167

Tips: To store avocados, coat the open surface area with lemon juice and seal it in a zip lock bag. This will prevent the oxidization and choose avocado that is not mushy or very easy to dent.

Avocados are rich in flavor and texture and are perfect for use in a variety of salad recipes. Avocados are loaded with nutrients such as dietary fiber, vitamin B6, vitamin C, vitamin E, potassium, magnesium, and folate. They're also cholesterol and sodium free. Avocados contain 60% more potassium per ounce than bananas. This fruit is an excellent source of monounsaturated fat. The avocados also give support in the functioning of the cells in our organs.