Every thing about BEANS RICE | Vahrehvah :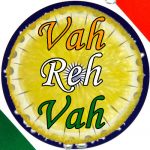 Beans rice is an excellent combination of basmati rice, field beans, fresh grated coconut, green chilies, curry leaves, jaggery and spiced with Maharashtrian black masala. Beans rice is popular rice based dish from the Maharashtrian cuisine. Field beans also known as broad beans, fava bean; bell bean is a species of bean which is native to North Africa and southwest Asia.
Broad beans are generally eaten when they are still young and tender. The beans can be fried or the skins to split open and then salted and spiced to produce a savory crunchy snack. Beans rice is a complete meal for vegetarians loaded with proteins, delicious and an aromatic and delightful treat. The beans rice goes well with any of your favorite raita. Beans rice is similar to flavored pulao rice.
Pulao is a dish in which rice is cooked in a seasoned broth. In some cases, the rice attains its brown color by being stirred with bits of burned onions as well as large mix of spices. Beans Rice is generally made with sprouted beans which have a robust flavor complimenting a variety of other dishes. They range from creamish flat long beans, broad hard beans to off white oval shaped bean.
The beans rice is an appealing combination of rice, sprouted field beans and spices. The sprouted field beans is commonly known as Surti Vaal dal (Vaal ni dal no pulav) in Gujarat and this makes a meal by itself packed with nutrients and vitamins. Rice is staple food in south India and there are a variety of delicious rice dishes from different regions and styles such as Biryani, Vegetable Pulao originating from the Mughal cuisine and Fried rice, where each dish has its own unique flavor, aroma and excellent taste.
The popular rice dishes includes Hyderabadi Mutton Biryani (mutton cooked in basmatic rice), Jeera Rice (rice flavored with cumin seeds), Vegetable Pulao (rice and mixed vegetables cooked together with spices), Bisi bele bhath (a popular vegetarian rice based dish from the Karnataka cuisine), Murgh Yakhnee Pulao, Vangi Bhath (eggplant rice), Chicken Pukhi Biryani and click here for other list of well known rice recipes. Generally we cook normal plain rice for our everyday meal.
For entertaining guest and friends, most of us normally use the best variety of rice which is known as the basmati rice. It has an amazing distinct aroma and flavor. It is grown in the foothills of Himalayas and can be aged for up to 15 years to mature its distinctive aroma and nutty flavor.
For preparing this scrumptious Beans rice, firstly wash and soak the beans overnight in plenty of water. Next morning, drain all the water and rinse beans until the water runs clear. Tie the beans in a muslin cloth or place them in a strainer. Keep them in a warm place for 24 hours or till they sprout.
Now soak the sprouted beans in lukewarm water for an hour so their skin can come out easily. The best method to remove their skins is to press each one between thumb and index finger and pull the skin off. Once they are peeled, wash and keep them aside.
Wash and drain the rice. Set aside for ½ an hour. Meanwhile bring 3 cups of water to a boil. In a skillet, toast dry coconut and cumin seeds lightly and grind them into a fine powder. Chop chilies and coriander leaves. Heat oil in a heavy bottomed pan and when it gets hot, add mustard seeds. Whey they splutter, add asafetida, turmeric powder, fresh curry leaves and chilies.
Add sprouted beans and fry them for 2-3 minutes. Add rice and fry for sometime. Then add the boiling water to it. When the water is half soaked in the rice, add black masala, ground powder, salt and jaggery and stir it gently taking care not to break the rice grains or the beans. Lastly, add ghee and mix well. Garnish with fresh coconut and coriander leaves.
Tip: You can also add chopped onions and/ or crushed garlic along with the beans which enhances the taste of the dish.
Do try this excellent variation of flavored rice.
Click on the below link for detailed recipe:
https://www.vahrehvah.com/beans-rice-recipe
On cooking sprouted field bean, it gives an excellent strong, nutty aroma and the taste becomes creamy. Sprouted bean goes well with coconut, jaggery and ginger. Sprouted Vaal have excellent flavor, can be eaten raw in forms in salads or between sandwiches. You can even treat bean sprouts as a snack item that can be eaten at any time of day. Sprouted beans are nutritious and have excellent dietary significance.
They have a greater concentration of vitamins and minerals, proteins, enzymes, phytochemicals, anti-oxidants, nitrosamines, trace minerals, bioflavonoid and chemo-protectants such as sulphoraphane and isoflavone which work against toxins, resist cell mutation and invigorate the body's immune system than at any other point in the plant's life even when compared with the mature vegetable. They are rich in protein as well as vitamin A, the vitamin B complex, vitamin C and vitamin E, as well as various minerals and enzymes.