Every thing about BANANA CURD SALAD | Vahrehvah :
[caption id="attachment_5640" align="alignleft" width="150" caption="Banana Curd Salad"]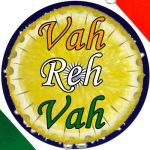 [/caption]

Banana curd salad an excellent refreshing and cooling summer dish made with the fresh sweetness of coconut, banana, curd, soaked moong dal and little sugar. This dish is very similar to the Moong dal kosambari dish having excluded the spiciness of green chillies and tanginess of lemon juice. This dish is eaten mainly for its cooling properties and rich in proteins.

Banana curd salad is simple and quick salad with the sweetness of bananas and complemented with gentle tangy taste of curd. This dish is a wonderful summer dish and can also be served as an accompaniment to meals. Wonderfully prepared, appetizing, nourishing and rich in vitamins and minerals, this salad is fat and cholesterol free. It makes a fantastic low calorie salad if you use low fat curds.

Bananas are true sources of energy containing potassium, proteins, fibers, carbohydrates and an association of vitamins A, B, B6, C and E; it is rich in calcium, magnesium, iron, zinc and folic acid. Taking these into consideration the banana is said to be one of the healthiest fruits and also contains serotonin or the substance of happiness, having an anti-stress role. The fruit has the power of growing its concentration capacity. The potassium contained in bananas helps regulating heartbeats, brings oxygen to the brain and maintains the water quantity in the body at a constant level. It is recommended that bananas be consumed when they have only a few spots of brownish color because that is when it is richest in minerals and vitamins.

The soaked raw moong dal adds fantastic taste and flavor to this salad. When it raws it makes a decent light meal for health and weight conscious people. This makes a healthy and nutritious way of chewing all the proteins and enjoying the cooling effect the salad gives to your body. Considering the nutritional superiority of the moong dal, this salad is simple, healthy and comfort food as it is excellent source of high quality protein and much easier to digest. This dal is very popularly used in various other recipes like Pesarattu (green moong pancakes), Kottimeera pappu (split yellow moong dal cooked with spices and fresh herbs).

For preparing this simple yet delicious and nutritious Banana curd salad, firstly soak the split yellow moong dal for half hour in water before preparing the dish. Take bananas and cut into roundels (circles). Add shredded coconut, sugar and soaked moong dal to slightly beaten curd. Mix all the ingredients well and keep it in the refrigerator for half an hour to cool and then serve it.

Tip: This salad tastes extremely good when it is cooled.

If you are looking for low calorie and high protein salads with good nourishing benefits then this is the right recipe for you to prepare. Do try this and is good for growing kids too. The combination of banana and curd is yummy and delicious. Click on the below link for detailed recipe:

https://www.vahrehvah.com/Banana++Curd+Salad:6577

Interestingly, curds are extensively used in Indian cooking and have it own significant nutritional benefits. Curds are used in various ways like using as a marinade to tenderize foods like meats etc. It is now known that lactic acid (found in curds) is an effective antiseptic when heated (as in cooking). Therefore, meat marinated in curds and then cooked would have fewer micro-organisms.

Curd is a vital element in making of raita which is one very popular dish and makes an important part of a North Indian meal. It combines the cool taste of fresh, chilled yoghurt or curd with various other tastes and texture of salad vegetables, fruits, herbs and a variety of spices. Yoghurt cools down the irritant effect of some of the hot Indian spices. In South India, where foods is generally hotter than in the North, natural yogurt and boiled rice are traditionally served at the end of a meal to calm the stomach down.

For preparing this salad you can experiment with different ingredients, spices, herbs, flavors to suit according to your taste.