Every thing about LAZEEZ LAUKI | Vahrehvah :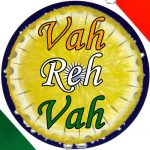 Lazeez Lauki is an exotic delicacy that comes from the Nawabi food of Lucknow. Lazeez Lauki literally means delicious bottle gourd. The bottle gourd or lauki is a popular vegetable during the summer season and lazeez lauki is a delicious dish stuffed with khoya and nuts in lightly spiced gravy which is a delight to your taste buds.
Lazeez Lauki is an exceptional dish from the Awadhi cuisine with generous use of rich foods like khoya, cream, ghee, saffron, nuts, dry fruits etc in many of their dishes. This dish is deliciously cooked as a whole stuffed with khoya and nuts and is filled with lots of surprises. Lauki / sorakaya cooked in mild spices and onion-curd based sauce giving the dish a rich saffron taste and other flavors.
Goes well with Lachha paratha or any Indian flat bread! Bottle gourd or lauki is a fantastic vegetable and good for the digestive system as it has cooling properties owing to its high water content. Interesting characteristic of Awadhi cuisine is that many people believe that a number of various kinds of ingredients are used in the cooking of the dish.
Usually fish, red meats, vegetables and cottage cheese are marinated in curd and spices which helps to soften the taste and texture of them as well as remove any undesired odors from the fleshy materials. These materials are then grilled using skewers. What goes best with these kababs are rotis or bread that are made of flour according to Awadhi cuisine.
Normally food from the Awadhi cuisine or the Mughlai foods are known for its richness in flavors and taste. It is famous for exotic use of spices, dried fruit and nuts. It is said that the Mughals did everything in style and splendor hence they also ate very rich food.
Mughlai dishes as they are called have lots of milk and cream with spices to make rich and spicy meal that is the reason why Mughlai recipes are rich in fat, carbohydrates and proteins. Generally the Muslims ruler did everything with flamboyance and lavishness which also got translated into the culinary nuances.
The grandeur of this cuisine is considered to be the most richest and lavish in the country. The mutton kebabs were accented with spices, the rice preparation of India were cooked with meat and turned into wonderful biryanis, and mutton roasts were now flavored with Indian herbs, spices and seasonings. Also, Indian dishes were garnished with not so common almonds, pistachios, cashews and raisins.
For preparing this exotic and exceptional Lazeez Lauki, wash and peel the bottle gourd. If it is too long then cut into two halves. Remove the pith with a thin and long blade. Prick the outside flesh uniformly with a form and apply a teaspoon of salt all over and keep aside for 15 minutes.
Meanwhile fry the finely sliced onions to golden brown color and grind to a paste. Fry cashew nuts and chironji separately in the same ghee to pink color and remove and keep aside. Coarsely chop cashew nuts and keep in a separate kadai. Crumble khoya and keep stirring till it turns to a pinkish hue.
Mix the fried nuts in it and keep aside. Grind cloves, cardamom and mace to a fine powder (fresh garam masala powder). Lightly roast poppy seeds on a griddle and grind to a paste using some curd. Pat the bottle gourd dry and fry it in the ghee previously used. Brown it evenly all over.
Drain ghee and remove. Now in the khoya add ¼ teaspoon of salt and 2 tablespoon of curd. Blend well and stuff this mixture inside the bottle gourd. In the curd, mix the onion paste, poppy seed paste, garam masala powder and the saffron dissolved in kewra water.
Also add chili powder and salt to taste and blend well. Grease a lagan (pan) and place the stuffed bottle gourd in and then spread the curd mixture and the remaining ghee on it. Cover with lid and place live charcoal fire on it. Also apply low heat from below.
Cook for about 30 minutes or till the gourd is done. Serve hot on a platter garnished with sprigs of coriander leaves.
Carve round slices while serving. Lazeez lauki taste delicious with chapatti or warqui paratha. An amazing and unique dish filled with a delicious stuffing and simmered in a mixture of onion paste and spiced yoghurt for a little taste of heaven. Looks exotic and exceptional as it's perfectly blended with smooth filling of the khoya, nuts and spices!
Do try this dish and enjoy its unique flavors.
Click on the link for detailed recipe at:
https://www.vahrehvah.com/lazeez-lauki-recipe