Every thing about BASIL TEA | Vahrehvah :
[caption id="attachment_4688" align="alignleft" width="150" caption="Basil Tea"]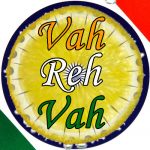 [/caption]

Basil Tea, an aromatic and flavorful hot brewed or iced drink made from the leaves and blossoms of the revered Tulsi or holy basil plant.

Basil botanically known as Ocimum Basilicum is the Queen of Herbs and the most sacred herb of India which is commonly called as Tulsi (Ocimum sanctum) plant. Basil or tulsi plant is a very aromatic plant and used in the culinary purposes as a seasoning for various meat and sauce dishes. It is also popularly known as the traditional medicine as basil or tulsi is as a remedy for chronic gastritis and stomach aches.

The basil is herbaceous annual culture plant ramified from the ground, 20-60 cm tall with hairy stems, round to oval shape leaves and white or reddish flowers. The basil has been known since ancient times and is a holy plant in India, very much appreciated by Egyptians, too; bouquets of basil were found in the Egyptian pyramids.

Tulsi (Ocimum sanctum), also known as Holy Basil, is a different plant from the pesto variety of Basil (Ocimum basilicum). Tulsi has been revered in India for over five thousand years, as a healing balm for body, mind and spirit, and is known to impart an amazing number of health benefits. It is said that there are 3 varieties of Tulsi: Rama Tulsi (Ocimum sanctum), Krishna Tulsi (Ocimum sanctum) and Vana Tulsi (Ocimum gratissimum). Each variety lends its own distinct and characteristic taste that contributes to the delicious flavor and aroma.

According to Ayurveda, Basil leaves are used in making of the basil tea which has also popularized as an herbal tea. Although in India, tulsi is primarily used for medicinal properties, the leaves of the same plant are used in the cuisine of other countries. Basil is called as kha phrao in Thailand.

The leaf and other parts of the holy basil plant contain a number of bioactive compounds, including eugenol, which is the principal component of the essential oil of clove. Eugenol has been studied scientifically, and is known to have potent analgesic or pain killing properties. However, tulsi also contains a number of other chemicals, which is of critical importance, because eugenol alone can be harmful to the liver. But there is evidence that the total blend of chemicals in tulsi actually has a protective effect on the liver.

Making of basil tea is very simple and refreshing. In a small tea pan add water and basil leaves and allow boiling. Lower the heat once the water starts boiling and allow brewing for 3-4 minutes. Now add the tea leaves or tea bags and sugar as per taste. Bring to boil. Turn off the heat and strain it into cups and add milk as per your taste.

The basil tea has a pleasing spicy aroma and smooth flavor. In some ways it resembles the familiar sweet basil plant, but it has stronger tones of clove and spice in the aroma. Some people describe tulsi as having an overall flavor similar to masala chai or spiced tea. This beverage is said to have originated in India about thousands of year ago for its rich antioxidant and adaptogenic properties that promote wellness and longevity.

Hence I would suggest to get the best out the Basil do try having this tea as it is rich in antioxidant and renowned for its restorative powers along with many other benefits. Do click and check for the detailed recipe at:

https://www.vahrehvah.com/BASIL+TEA:2986

Basil leaves contains hundreds of compounds known as phyto-chemicals that work together to create strong anti-oxidant, anti-bacterial, anti-viral, and immune-enhancing properties. These support the body's natural defense against germs, stress and disease hence drinking the basil tea is also claimed to rejuvenate the soul by balancing metabolism, building stamina and promoting mental clarity.

The basil tea is prepared rather the same way as one would make any black, green or white tea; the flavorful brew is a tasty and beneficial herbal infusion. Tulsi is caffeine free like other herbal infusions and contains vitamins A and C, calcium, zinc, iron and chlorophyll. The basil leaves peppermint-like herb is widely used in spaghetti sauces, stews and tomato recipes. Do give it a try having the basil tea and am sure will refresh and rejuvenate your body systems and the taste will really surprise you in a very excellent way.