Every thing about MANGO JUICE | Vahrehvah :
[caption id="attachment_5041" align="alignleft" width="150" caption="Mango Juice"]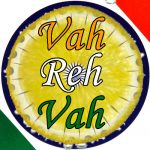 [/caption]

Fresh homemade mango juice is truly one of the incredible, tastiest, luscious and easy to prepare beverage. The mango juice looks very pleasing and is very appetizing especially a wonderful summer drink that is adored by one and all.

Summer arrives and most of the lanes are filled with fresh, ripe yellowish mangoes letting out its aroma that is craving to most of us. When you prepare the mango juice at home it can be made exactly like the one available in the shop and taste the same. Mango juice is high in vitamins and minerals and fresh juice derived from mango has antioxidant properties and is good for a number of ailments.

Mango is one of the most delicious juicy tropical fruits that is very refreshing and nourishing. It originated from India and in the 16th century it was introduced by Portuguese explorers to South America and Africa. It is being cultivated in tropical climates throughout the world.  Fresh mango juice is energizing and a natural source of various nutrients. This tropical fruit is rich in potassium which is one of the most vital microelement for our cardiovascular health. It is said that one cup of mango juice has about 300 mg of this element hence drinking the mango juice would help control the blood pressure, strengthen your heart muscle, improve the function of your nerve system, improve your blood quality and keep a proper fluid balance in your body.

Mango juice has got enormous health benefits as it has a high content of natural antioxidant and phenolic compounds which are very strong anti-cancer (especially colon, breast and prostate cancer) and anti-aging properties, to name a few. Mangoes also are rich in iron content and are used as a treatment for aneamia. There are a variety of juices which includes grape juice, pomegranate juice, apple juice, watermelon juice etc and is a power house of many nutrients beneficial to our health.

Mangoes are called the king of the fruits and are a very valued fruit among all the other fruits. As per Hinduism Mango leaves are very important during any auspicious occasion or festival and they are decorated around the house etc. Mango juice is high in Vitamin C and Vitamin A, along with traces of vitamins E, B and K. The fruit also has copper and potassium, and traces of magnesium, manganese, selenium, calcium, iron and phosphorus.

For preparing the luscious Mango Juice, in a blender add the fresh mango juice or pulp, milk, scoop of vanilla ice cream, sugar and vanilla extract with half cup of crushed ice in it. Blend the mixture until it is smooth and creamy. Pour it in a tall glass and serve it chilled.

Summer is the only season one can relish fresh homemade ripe mango juice and its pulp blends well to yield a smooth creamy juice. Do try this juicy and delicious by clicking the link at:

https://www.vahrehvah.com/Mango+Juice:110

A glass of fresh squeezed mango juice provides half of your daily dose of vitamin C and improves your immune system function protecting from cold, flu and respiratory diseases. Mango juice is stomach filling too.