Every thing about CABBAGE PAPPU | Vahrehvah :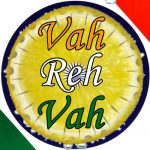 Cabbage pappu (lentils) is a very popular south Indian dish. It is also called as Cabbage kootu in Tamil. Cabbage is very good for health and makes an excellent combination with split yellow green gram also known as Moong dal or mung dal.
This dish is easy and simple to cook yet taste very delicious and can be served with roti, chapatti or rice. The Cabbage Pappu or Cabbage Kootu is very special in Andhra Pradesh and Tamil Nadu. This dish is cooked at least once in a week at every vegetarian household.
It is delectable side dish with subtle flavors and goes good with rice, roti or puri etc. This is a typical vegetarian lentil side dish that is a part of the traditional South Indian meal. With the subtle flavors of cabbage it best compliments with spicy gravies like kuzhambhu (lentil based stew).
Cabbage pappu is a classic lentil dish cooked with mild spicy and having an aromatic punch of the ginger and garlic along with little spiciness from the green chillies. In few South Indian where they do not use garlic they add lime juice at the end to given a nice tangy flavor to the cabbage and lentil.
The Cabbage kootu is a signature dish in most of the Tamilian houses and cooked in different ways according to their taste. To this dish they also add whole black pepper which is very good for digestion. For vegetarians the cabbage pappu is an excellent and nutritious dish as the dal provides the protein and nutrition that one needs and cabbage is rich in calcium and potassium vitamins. Although there are many varieties of cabbage, each provides unique and strong health benefits.
When incorporating cabbage into your diet, avoid overcooking it as more nutrients are preserved if it's cooked just until slightly tender. The yellow split moong dal contains rich quantities of Vitamin A, B, C and E. They are also known to be an excellent source of many minerals such as calcium, iron and potassium. Along with Cabbage the split yellow mung bean is also popular as the perfect food for reducing weight. It is recommended as a food replacement in many slimming programs, as it has a very low fat content.
It is a rich source of protein and fiber, which helps one to lower the high cholesterol level in the blood system. For preparing this delicious and appetizing Cabbage Pappu, firstly heat little oil in a pan or pressure cooker and add the green chillies, onion and sauté till the onions turn golden brown and then add ginger garlic paste and fry for about 2 minutes till the raw flavors are gone. Now add the split yellow moong dal (pesarapappu) and fry till it turns light brown and then add the chopped cabbage.
Fry well for about 5 minutes with the lid closed. Remove the lid and sprinkle haldi (turmeric) powder, salt to taste and some water just required to boil the cabbage and dal. Close the lid and after three whistles put off the stove. Do not overcook the cabbage or else they would lose their nutrients and get mashed completely.
Finally add some coriander leaves to the finely boiled cabbage pappu. Serve hot with chapattis or rice. If you are a vegetarian and love eating vegetables that provide with all the health benefits, vitamins, minerals and especially delectable taste, then Cabbage pappu is the right choice.
Do click on the link for detailed recipe:
https://www.vahrehvah.com/cabbagepappu-recipe
Cabbage ranks right up with broccoli, cauliflower and Brussels sprouts with a reputation for fighting cancer. It is also a good source of vitamin C, fiber, potassium and other nutrients. Cabbage also prized for as this vegetable has fewest calories and least fat.