Every thing about PAYAR THORAN | Vahrehvah :
[caption id="attachment_5322" align="alignleft" width="150" caption="Payar Thoran"]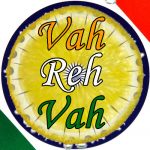 [/caption]

Payar Thoran is a very simple dish to cook yet delicious and a common dish usually prepared in every Keralite house eaten along with steamed rice. Payar means yard long beans or green gram. The yard long is cut into small pieces and stir fried with very little oil and spices to make it a tasty and healthy dish.

The Payar or the yard long beans is almost grown in every house in many homes in Kerala. Payar Thoran is a very common dish cooked in most of the Kerala homes. The yard long beans are also known as Chinese long beans or asparagus beans. These beans usually aren't a yard long – half a yard is more typical. Asians like to cut these yard long beans into small pieces and add them to their stir fired dishes. They can also be either boiled or steamed like green beans and stir fried adding little dry chillies, salt and fresh curry leaves.

Thoran is traditionally a dry dish made of finely chopped vegetables such as yardlong beans, unripe jackfruit, cauliflower, bittergourd, white spot giant arum or green or red cheera  (Cheera is a very popular leafy vegetable in the state of Kerala that is consumed by stir-frying the leaves with spices and red chillies to make 'Cheera Thoran'). The desired vegetable is chopped to equal sized shape and mixed together with grated coconut, mustard seeds, fresh curry leaves and turmeric powder and briefly stirred on a pan over a very hot fire. Thoran or Upperi (in Malayalam) is a well known dish from the Kerala cuisine. It is a classic dish that is served as part of the popular Sadhya along with other dishes.

Thoran can be made in several ways. Thoran can also be made with carrots, green beans, cabbage, green tomatoes or spinach. The traditional recipes made in Southern parts of Kerala do not use garlic but presently garlic and onions are also added. Thoran is very simple and fast to cook as it uses only few ingredients and is very healthy with less fat and spices.

Payar or the yard long beans is botanically known as Vigna unguiculata. It is also commonly known as bora (long podded cowpea), snake bean or Chinese long bean. It is extensively used in Cantonese, Chinese, Thai, Indonesian and Malay cuisine. The yard long bean is of a different genus than the common bean. They are best if picked for vegetable use before they reach full maturity. The plant is subtropical/tropical and most widely grown in the warmer parts of Southeastern Asia, Thailand, and Southern China.

Yard long beans are quick-growing and daily checking/harvesting is often a necessity. The many varieties of yard long beans are usually distinguished by the different colors of their mature seeds. A traditional food plant in Africa, this little-known vegetable has potential to improve nutrition, boost food security, foster rural development and support sustainable land care.

To prepare this delicious and simple Payar Thoran, wash and cut the beans into very tiny pieces. Mince garlic and grate the coconut and keep aside. Heat little oil in a pan and add mustard seeds and urad dal. When mustard seeds crackle, add garlic, fresh curry leaves and fry for a few seconds. Add the chopped yard long beans to pan along with 1 cup of water and cook on medium heat. When almost done, add salt and grated coconut and mix well and cook till beans is done and simmer until water is fully evaporated and the beans are separated from one another.

Payar Thoran is a simple recipe and low in calories and spices. It is a very healthy and nutritious dish that can be eaten by one and all. It is an amazing side dish that goes well with steamed rice, any lentil broth or stew. To try this recipe and enjoy the taste as it's is mildly spices and yummy. Click on the link for the detailed recipe at:

https://www.vahrehvah.com/Payar+Thoran:450

The crisp, tender pods of yard long beans are eaten both fresh and cooked. They are at their best when young and slender. They are sometimes cut into short sections for cooking uses. As a West Indian dish it is often stir-fried with potatoes and shrimp. They are used in stir-fries in Chinese cuisine. In Malaysian cuisine they are often stir-fried with chillies and shrimp paste (sambal) or used in cooked salads (kerabu). Another popular and healthful option is to chop them into very short sections and fry them in an omelette.

They are a good source of protein, vitamin A, thiamin, riboflavin, iron, phosphorus, and potassium, and a very good source for vitamin C, folate, magnesium, and manganese.