Every thing about FISH RAWA FINGERS | Vahrehvah :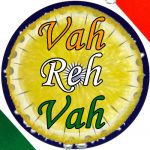 Fish Rawa Fingers is an amazing and healthy seafood appetizer, full of flavours to satisfy the palate of every seafood lover. Here I am using the very popular variety of fish which is the sole or the bhetki fish fillets. The fillets are wonderfully coated with aromatic spices and deep fried until crisp.
The fish rawa fingers tastes extremely good accompanied with garlic chutney. Bhetki fish is one of the very popular fish variety used all over India especially in the state of West Bengal. This fish fillets are used in making the Bhetki fish cutlet and the Bhetki Fish Paturi.
Bhetki fish is also known as Barramundi fish (Lates calcarifera) in English. Sole fish is another well-known variety and lends itself to a variety of recipes. It is considered by many as the finest of all fish. Fish Rawa Fingers makes excellent finger snack with drinks or as appetizers.
They can also be served as a side dish with Asian main course of rice or noodles. Fish is a magnificent healthy meal that can be easily oven-baked, grilled, poached, steamed, pan-fried, seared, sautéed or deep fried. To bring out the complete flavours of sole, marinate the fillets in oil, lemon juice, white wine or soya sauce and then fried.
Even though sole is always delicious, one should always be mindful of the bones in its flesh. From old to young, and kids to adults, Finger fish is one of the most favourite and mouth-watering dish among many. This is a simple dish with very little ingredients as it is basically fillets that are nicely coated with ginger garlic paste, chilli powder, lemon juice and rice flour, marinated for few hours and deep fried.
The rice flour gives a nice crispiness to the fillets. This dish is an all-time hit snack item for any occasion. Fresh bhetki fillets with juicy fleshly meat marinated in sacrosanct ingredients shows the quality and taste of this dish. Fish is a great source of protein and contain healthy fats that will reduce cholesterol and improve health. It also contains omega-3 fatty acids that help keep the heart healthy and important meal for most of the diet finickier people.
Preparing the Fish Rawa fingers is extremely easy. Clean the fish and cut into finger (3" x ½" x ½"). Marinate the fish fingers in a mixture of ginger garlic paste, salt and lemon juice for half an hour.
Mix red chilli powder, salt and coarse rice flour. Remove the fish fingers from the first marinate and roll them in seasoned red chilli and rice flour mixture. Heat oil in a kadai and when it gets hot, deep fry the fish fillets in hot oil until crisp and done. Fry in batches.
Remove onto an absorbent paper to remove excess oil and serve hot with garlic chutney. You can also serve this accompanied with crispy fried potato fries and tartar sauce. I know reading this; your mouth must be surely watering to grab the fish rawa fingers.
Then why delay? Click on the link and get the detailed recipe along with quantities of ingredients.
https://www.vahrehvah.com/fish-rawa-fingers-recipe
Enjoy Cooking!