Every thing about CARROT | Vahrehvah :
Carrots! A favorite vegetable of the Bugs Bunny that hardly needs a description for they are well known and loved by every kid in the world! Carrots benefits are legendary. Bet your can hear every mother telling their kids that eating carrots would keep your eyesight bright and healthy.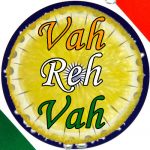 Usually carrots are associated with the color orange, in fact, carrots grow in a host of other colors including white, yellow, red, or purple, the latter being the color of the original variety. The carrot is a plant with a thick, fleshy, deeply colored root that grows underground, and feathery green leaves that emerge above ground.
Scientifically it is known as Daucus carota, a name that can be traced back to ancient Roman writings of the 3rd century. Carrots belong to the Umbelliferae family, named after the umbrella like flower clusters that plant in this family produce. As such, carrots are related to parsnips, fennel caraway, cumin and dill.
There are over 100 different varieties that vary in size and color. Carrots can be as small as two inches or as long as three feet, ranging in diameter from one-half of an inch to over two inches. Carrot have a crunchy texture and a sweet and minty aromatic taste, while the greens are fresh tasting and slightly bitter.
Originally been cultivated in Central Asian and Middle Eastern countries thousands of years back these original carrots looked different from those that we are accustomed to today, featuring deep purple coloring, ranging from lavender to deep eggplant. This coloration was a reflection of the anthocyanin phytonutrient pigments these carrots had.
In pre-Hellenic times, a yellow-rooted carrot variety appeared in Afghanistan and was further cultivated and developed into an earlier version of the carrot we known today. Both types of carrots spread throughout the Mediterranean region and were adopted by the ancient Greeks and Romans for their medicinal use.
It seems that carrots did not become a popular vegetable in Europe until the Renaissance. Centuries later, beginning in the 17th century, agriculturists in Europe started cultivating different varieties of carrots, developing an orange-colored carrot that had a more pleasing texture than its predecessor.
Carrots were introduced into the North American colonies. Owing to its heightened popularity, in the early 1800s, the carrot became the first vegetable to be canned. Today, the United States, France, England, Poland, China and Japan are among the largest producers of carrots. Easy to pack and perfect as crudités for that favorite dip, the crunchy texture and sweet taste of carrots is popular among both adults and children.
Although they are shipped around the country from California throughout the year, locally grown carrots are in season in the summer and fall when they are the freshest and most flavorful. Carrots are one of the most popular and well-loved vegetables. The taproot of the carrot plant is the part that's eaten, and it comes in a variety of shapes and sizes.
Carrots are particularly rich in antioxidants, and are a wonderful way to add flavor and texture to many delicious vegetable recipes. The domestic carrot has been selectively bred for its greatly enlarged and more palatable, less woody-textured edible taproot. Carrots can be eaten in a variety of ways.
Only 3% of the β-carotene in raw carrots is released during digestion: this can be improved to 39% by pulping, cooking and adding cooking oil. Alternatively they may be chopped and boiled, fried or steamed, and cooked in soups and stews, as well as baby foods. A well known dish is carrots julienne.
Grated carrots are used in carrot cakes, as well as carrot puddings. In India carrots are used in a variety of ways, as salads or as vegetables added to spicy rice or daal dishes, and the most popular variation in north India is the Gaajar Ka Halwa a carrot dessert, which has carrots grated and cooked in milk until the whole thing is solid, after which nuts and butter are added.
Carrot salads are usually made with grated carrots in western parts with a seasoning of mustard seeds and green chillies popped in hot oil, while adding carrots to rice usually is in julienne shape or also made as carrot chutney to give a little spiciness to the carrots. The variety of carrot found in north India is rare everywhere except in Central Asia and other contiguous regions, and is now growing in popularity in larger cosmopolitan cities in South India.
The north Indian carrot is pink-red comparable to plum or raspberry or deep red apple in color (without a touch of yellow or blue) while most other carrot varieties in world are from orange to yellow in color, comparable to Halloween pumpkins. Carrot juice is also widely marketed, especially as a health drink, either stand-alone or blended with fruits and other vegetables.
Carrots are useful companion plants for gardeners. Carrots are rich in dietary fiber, antioxidants, and minerals. Lack of vitamin A can cause poor vision, including night vision, and vision can be restored by adding it back into the diet. An urban legend says eating large amounts of carrots will allow one to see in the dark.
Carrots are an excellent source of antioxidant compounds, and the richestvegetable source of the pro-vitamin A carotenes. Carrots' antioxidant compounds help protect against cardiovascular disease and cancer and also promote good vision, especially night vision. In addition, they are a very good source of vitamin C, vitamin K, dietary fiber and potassium.
The nutritional value and health benefits of carrots make them ideal for Maintaining optimum health and Weight loss.