Every thing about TURAI TARKARI | Vahrehvah :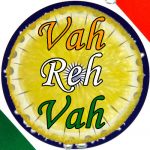 Turai Tarkari is one of the fastest cooking vegetable. Turai in Hindi means Ridge gourd or loofah or beerakai etc. Turai Tarkari literally means Ridgegourd vegetable curry. Turai is an excellent vegetable and be made into various stir fries, gravy or prepared to spicy and yummy chutney.
The skin of turai is also used in making fresh spicy chutney which is delectable to taste and a hot favorite to many. Turai or ridgegourd is a silky vegetable and when cooked in spices are full of flavor and low in calories. Turai is extremely popular vegetable in the Asian, African and Arabic countries.
Turai is believed to be originated in the Arabic desserts and later spread throughout the world. It is a dark green, ridged vegetable having white pulp with white seeds embedded in spongy flesh. All species of ridge gourd/loofah are edible, but they must be consumed before they mature, or else they will be too woody and fibrous to eat. Ridge gourd is a famous vegetable in India and almost all cultures eat it in some form or another. Some people use it for curries, some for an afternoon snack etc and this vegetable has many health benefits as well.
Turai Tarkari is a spicy North Indian gravy curry that tastes delicious with roti or rice. It is a simple dish easy to cook with minimal spices. It is also a very common vegetarian curry or side dish hardly made with pieces of turai cooked with tomatoes and spices like chili powder, coriander powder, green chillies etc. It is also a delicious dish without onions and garlic with a nice aroma of the fresh jeera and spiciness of the green chillies and red chili powder.
Ridge gourd (beerakaya, dodke, turai, loofah) is an Indian/Asian vegetable of the cucumber family and is a great source of Vitamin A, C, and minerals. It is also a good source of carbohydrates and fiber. It has a sweet or bland taste and an earthy flavor, and has a lot of water content.
While making any turai dish always remember to buy firm and tender vegetable as the matured ones might be woody, fibrous and bitter too. This Turai vegetable is full of vitamin rich vegetable, cooked with very little oil and robustly flavored with Indian spices which is the key ingredient in this curry and imparts a really wonderful spicy smoky flavor to the dish. The tomato adds a mellow sweetness and packs a lot of calcium and iron. This curry goes well with chappatis, rotis or plain steamed rice.
Preparing this dish hardly needs little fat hence it's a super nutritious and delicious dish. To prepare this simple yet delicious Turai Tarkari, firstly wash and scrap the skin of turai and slice them into medium sized cubes and keep aside. Heat little oil in a kadai when it gets hot add cumin seeds.
When they start to crackle, add the turai pieces and stir well. Add chilli powder, coriander powder and turmeric powder and mix thoroughly. Add tomatoes, salt to taste, green chillies and little freshly chopped coriander. Cover and cook for about 10 -12 mins or until done. As turai has water content it would in its own natural juices until it gets soft and tender. Garnish with fresh coriander and serve hot. Do try this simple recipe and serve with roti or chapattis. It would taste excellent and kids too would love to eat it.
Click on link for detailed recipe:
https://www.vahrehvah.com/turai-tarkari-1
Usually many dislike the unusual appearance of the turai and the bitterness of the vegetable too. But one needs to know that it's actually one of those vegetables that absorbs all other flavors superbly and makes the dish amazingly delicious. An very easy to digest dish providing plenty of calcium and iron along with other vitamins.
Turai or Courgettes are a good source of vitamin A, and low in calories. They contain a healthy supply of manganese, folate, and potassium. For dieters it's a great food since manganese is known for its ab ideal choice for anyone who wishes to lose some weight quickly.
It also has very high water content, making it a verility to speed up the metabolism. Being low in saturated fat and cholesterol and high in dietary fiber, it becomes they low calorie vegetable (only 60 calories in 100 gm of cooked ridge gourd).