Every thing about CORN MASALA RICE | Vahrehvah :
[caption id="attachment_4523" align="alignleft" width="150" caption="Corn Masala Rice"]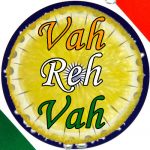 [/caption]

Corn masala rice is a very popular rice based dish cooked in trend especially for people who are on a low cal and cholesterol diet. Corn being a little sweet and crunchy combined with rice and spices makes an excellent and relishing dish to the palates.

In southern India, during the Monsoon festival called the Aadi perukku, a variety of flavored rice varieties like the pulihora (tamarind rice or lime rice), coconut rice, dadhojanam (curd rice) etc are being prepared. Normally during the good old days about 5 varieties of dishes called the Kalanda Saadham (flavored rice or mixed rice) were cooked and packed in large containers and all the family members including the elders and kids go to the nearby river bank and offer their prayers to the river for the good produce and have their lunch there itself. This festival is normally celebrated during the month of August when the water levels of the rivers raise after good rains. Hence corn masala rice has also become one of the varieties in this occasion to keep the meal healthy and nutritious.

The term maize derives from the Spanish form of the indigenous Taino word maiz for the plant. This was the word used in the United Kingdom and Ireland but where as now it's usually called "sweet corn", the most common form of the plant known to people. Sweet corn is harvested earlier and eaten as a vegetable rather than a grain. A variety of dishes can be made of corn where one of the most popularly found and available dish is the corn on the cob which is just eaten like that or seasoned with organic butter, olive oil, lime juice, salt and pepper or any other herbs or spices you enjoy.



Corn could also be added in salad with other fresh vegetables to make the dish healthy or could also be eaten with green chilis and onions. Served hot, this makes a wonderful side dish. You can also prepare corn fritters or pakodas usually made during the monsoon season that gives you the punch of taste. In Chinese cooking corn is normally used in soups and gives that extra zing of taste to the dish.

To prepare the Corn masala rice take a heavy bottomed saucepan and heat some ghee or oil in it. Add few cashew nuts and fry till they turn light brown and remove them and keep aside. To the same oil add cumin and mustard seeds and once they splutter add the corn, peas, rice and all the dry masalas and add 5 cups of water. Cover and cook till almost done. Add lemon juice, sugar, fresh coriander leaves and roasted cashew nuts.

Cover and cook till the rice is done and the moisture is dried off. The masalas may be added as per the spiciness of the chilli powder. The spiciness normally depends purely on the individual's taste and choice. Serve the corn masala rice hot with either plain curds or raita. Do try this recipe and gain the health and nutritional benefits from corn. Click at: https://www.vahrehvah.com/Corn+Masala+Rice:490 to get the complete recipe.



Corn can be eaten anytime either during breakfast, lunch or dinner. There are a variety of snacks and appetizers made of corn. Corn is a major component in many food items like cereals, peanut butter, snack foods and soft drinks. Corn is also used to produce fuel alcohol. Fuel alcohol makes gasoline burn cleaner, reducing air pollution, and it doesn't pollute the water.

Corn is a rich source of many essential nutrients and fibre. A meal rich in corn can go a long way in protecting against many diseases and ailments as it has many health benefits. Corn is also a good source of vitamin B1, vitamin B5, folate, dietary fiber, vitamin C, phosphorus and manganese.

Corn or maize is one of the most popular cereals in the world and forms the staple food in many countries including USA, Africa etc. It not only provides necessary calories for daily metabolism, but is rich source of vitamins A, B, E and many minerals. Its high fibre content ensures that it plays a role in prevention of digestive ailments like constipation and haemorrhoids as well as colorectal cancer. The antioxidants present in corn also act as anti-cancer agents and prevent Alzheimer's.

Corn is also good in controlling diabetes, prevention of heart ailments, lowering hypertension and prevention of neural-tube defects at birth. Corn is a rich source of calories and forms a part of the staple diet among many populations. The calorie content of corn is 342 calories per 100 grams, among the highest in cereals. Corn is also rich in vitamin B constituents, especially Thiamin and Niacin. Thiamin is essential for maintaining nerve health and cognitive function. Niacin deficiency leads to Pellagra; a disease characterised by diarrhoea, dementia and dermatitis and is commonly observed in malnourished individuals. Corn is also a good source of Pantothenic acid which is a vitamin necessary for carbohydrate as well as protein and lipid metabolism in the body. Deficiency of folic acid in pregnant women leads to birth of underweight infants and may also result in neural tube defects at birth.

Corn provides a large chunk of the daily folate requirement. Yellow corn is a rich source of beta-carotene which forms vitamin A in the body, essential for maintenance of good vision and skin. The kernels of corn are rich in vitamin E, a natural antioxidant essential for growth. The vitamin B12 and folic acid present in corn prevent anemia caused by the deficiency of these vitamins. According to a nutritional study, consumption of corn husk oil lowers plasma LDL cholesterol by reducing cholesterol absorption by the body.