Every thing about SHORSHEBATA JHOLER MACH | Vahrehvah :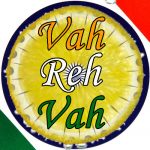 Shorshebata Jholer Mach is a wonderful dish prepared with fish traditionally cooked in mustard sauce. This is a very popular and staple fish dish served for lunch or dinner in most of the Bengali homes. Every Bengali home has its own special recipe of preparing this dish but applying the same authentic style and standard. Shorshebata Jholer Mach actually means fish cooked in a nice flavourful and pungent mustard paste.
This is an authentic recipe from the Bengali cuisine that is quick and easy to prepare. The taste of this dish is totally different from other regional versions of cooking fish. Mustard paste is the main ingredient in this recipe along with green chillies which lends its spiciness and heat to the fish. This recipe is considered to be healthier than other non-vegetarian dishes as it is cooked in very less oil.
For preparing the Shorshebata Jholer Mach, generally Bengalis use a special and local fish called as Palla fish or Hilsa (illish maach) which is highly recommended for this dish or can also use other varieties like rohu, katla, tilapia, pabda or pomfret. Hilsa or Ilish is the common name called in Bengali or Ilishii in Oriya or Pallu Machhi in Sindhi or Pulasa or Polasa in Telugu, a very popular fish that is eaten among many people of the Indian sub-continent region.
This fish is the national fish of Bangladesh and extremely popular in parts of India such as West Bengal, Orissa, Tripura and Assam. In Gujarat it is known as either Modenn or Palva. The fish is full of tiny bones which require trained eating/hands to handle. Hilsa is also found in the deltaic region of southern Pakistan, in the province of Sindh. Here it is commonly referred to as the Palla fish. The fish was usually found in abundant quantities in the district of Thatta.
Recently, however, the lower reaches of the Indus have dried up as water is stored upstream, and the Palla cannot make its journey into the river any more. Hilsa is an oily fish rich in essential fatty acids (omega 3 fatty acids) and recent studies (after experiments) have shown that it's beneficial in decreasing cholesterol levels in rats and insulin level. In the state of West Bengal, Hilsa fish is cooked in various ways that include smoked, fried, steamed, baked in young plantain leaves (prepared with mustard seed paste and spices).
It is said that people can cook Hilsa fish in more than 50 ways. This fish can be cooked in very little oil as the fish itself is very oily. Some of the very delectable and popular dishes made with Hilsa fish are Hilsa fish fry, Hilsa fish with mustard, Ilish Macher Pulao, Hilsa (Ilish) Paturi, Shorshe Maach, Patra ni Machhli and many more. Hilsa fish is delicately cooked with mustard paste and green chillies combined together and are a delicacy in the East India region.
It's light on calories but packed with real flavour punch; thanks to the secret ingredient – mustard paste. Mustard is eaten in all its form – mustard seeds, mustard paste and mustard oil. This reflects a lot in the Bengali cuisine as most of their vegetarian and non-vegetarian dishes are cooked in mustard oil. This dish has very fewer ingredients but is really unique with fresh and clean flavours.
The mustard has almost a high sharpness lingering with the heat of green chillies. Mustard oil enhances the taste of Shorshe bata (mustard seed paste) so is generally used for shorshe (mustard) dishes. Shorshe Bata or Mustard paste is ubiquitous ingredient within the Bengali cuisine and the best of delicious Bengali fish curries are always cooked in mustard base sauce. Mustard paste is used as the only spice for even vegetarian dishes like Shukto, Charchari etc.
Mustard paste or oil adds a sharp, spicy taste to food. Both the Brown and Black Mustard seeds are used in Indian cooking, the brown one more popular for making the paste. Mustard is used in the alimentary industry, as a paste, as seeds, powder or flour. In the form of paste, mustard is used in the spicing of meat, of fish or of eggs. Mustard seeds are used for spicing pickles, sea fruits or meat. Mustard flour is used for spicing steaks.
To prepare this traditional Bengali Shorshebata Jholer Mach delicacy, clean and slice fish. Apply turmeric and salt. Fry lightly (shallow fry). Clean and soak mustard. Grind to a fine paste. Grind green chillies and turmeric. Mix with mustard paste.
Heat oil till the smoke comes up. Add a little water to the hot oil. Fry over a slow fire, adding a little water to the mustard paste. Add to the hot oil. Fry over a slow fire, adding a little water every now and then to allow the paste to cook well.
Add the whole green chillies and salt. Add 3 – 4 cups of water. Allow it to come to a boil twice. Add fish and simmer. Taste and remove. Serve Shorshebata Jholer Mach with rice. Do try this recipe and enjoy its simple flavours.
Click on the link for detailed recipe:
https://www.vahrehvah.com/shorshebata-jholer-mach-1
Tip:
To acquire a nice paste, soak the shorshe or mustard seeds in water for a long period, at least 4 hours, overnight is better if you can plan well ahead of time or the period of time can be lessened by soaking shorshe or mustard seeds in warm water.
Add salt to the seeds to avoid the bitterness. Usually green chillies and salt are ground with mustard seeds. Strain the paste through a sieve to remove the husk. However, do not worry about the small amount of husk passing through the sieve because that small amount enhances the taste of the mustard paste.
Enjoy Cooking!