Every thing about METHI MATAR MALAI | Vahrehvah :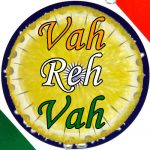 Methi Matar Malai is mouth watering and delicious north Indian recipe made with fresh and finely chopped methi leaves (fenugreek leaves), fresh green peas, cream (malai), Indian spice powders and freshly chopped green coriander leaves. This dish tastes exceptionally well with roti, phulka, chapatti or parathas.
This mildly spiced curry is wonderfully complimented with cream or malai making the dish rich, creamy and smooth in texture. The slight bitterness of fresh methi leaves blended excellently well with the sweetness of fresh peas making the dish yummy and delectable. Methi matar malai looks naturally green, fresh and refreshing.
The subtle flavor of methi leaves and green peas add a beautiful taste to this dish. Methi Matar Malai literally means methi leaves and peas cooked fresh cream where, methi = fenugreek leaves, matar = green peas, malai = fresh cream; methi and green peas cooked together in a yummy gravy sauce. Methi matar malai is a rich gently spiced thick gravy curry which is popularly cooked in north India especially a popular dish from the Punjab region.
It has a delicious taste, creamy consistency gravy which is appealing and the combination of fresh methi leaves and green peas cooked in this gravy tastes truly heavenly. They make a great combination and the rich flavor of fresh cream or malai elevates the flavors of this dish. Spiced with few green chillies and garam masala lend a savory note to this otherwise mildly sweet tasting curry that is modest in its appearance. It is one of the fantastic recipes that can be made for a get together or party.
The base ingredients for the gravy are the onions, khus-khus paste, green chilies, ginger along with whole spices forms the base for this delicious gravy. The addition of malai (fresh cream), cashews and little curd thickens the gravy. This dish is simple yet unique in taste and can impress all your guests. What else more but you will get to enjoy the goodness of greens without overpowering taste of spice powders. Khus-khus or poppy seeds are generally used in Indian cuisine in making gravies.
They are widely available in a dried form and gives out a mild sweetish aroma when roasted or baked. It is usually used because of its highly nutritive nature and is also used in breads, cakes, cookies, pastries, sweets, confectionery and curries.
They are like tiny hard grains and its flavors are mild until heated and becomes nutty with sweet spicy after roasting. For preparing this delicious Methi matar malai, firstly immerse the methi leaves in salted hot water for about 5 minutes. Drain and wash well in colander under running water.
Press out well to remove as much water as possible and keep aside. Beat malai (fresh cream) until smooth and keep aside. Heat some ghee (clarified butter) in a pan or kadai and when it gets hot, add cumin seeds and hing (asafetida). Add paste and stir fry for 2-3 minutes. Add powdered spices. Stir and add in peas, methi leaves and malai.
Add all other ingredients and mix well. Boil for 2-3 minutes till gravy thickens. If gravy is too watery, sprinkle a dash of flour and stir. If too thick, add a few teaspoons of milk. Serve piping hot with parathas, rotis, naan etc. To try yummy recipe, do click on the below link for detailed recipe:
https://www.vahrehvah.com/methi-matar-malai-1
Methi matar malai is one of the dishes that one can feast on with a twist in traditional flavors. This ultimate curry preparation is a blend of insatiable aroma and flavor. Methi leaves are very commonly used in Indian cooking. The leaves have a strong flavor and slightly bitter taste. The fresh leaves may be used for adding some flavor to a dish or as a mainstay as this one. The dried leaves usually know and sold as Kasuri Methi is extensively used as herbs in variety of dishes for the fantastic flavor.
Fresh methi is also used in making the popular dishes such as methi paratha, methi chicken, aloo methi etc. It is widely used mainly for its health benefits. The leaves are rich in vitamins and potassium whereas the dry seeds are used for the treatment of diabetes and high cholesterol.