Every thing about FISH BAKED IN SESAME SAUCE | Vahrehvah :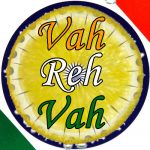 Fish baked in Sesame Sauce is easy and a perfect dish for all the seafood lovers. This is popularly cooked and a local favourite in many Middle Eastern regions. Fish baked in sesame sauce is a speciality delicacy where the fish is baked in a lightly lemon marinate and then covered with a mouth-watering sauce made with Tahini paste (roasted sesame seeds), lemon juice, garlic, olive oil and spices.
This is an extremely quick, easy and delicious dish. You can use the fish fillets or a whole fish (scaled), marinated with tahini paste and baked. The best fish that goes with this seem to be the Red Snapper or else you can also choose a white fish like snapper, tilapia or halibut as the flavours would blend tremendously well. Tahini paste is easy to prepare at home and can be easily for a week.
Tahini paste is also used as a spread over sandwiches, mixed to salads or as dip for veggies. Baking fish with tahini is common all over the Middle East. This way of preparing it, which is common, is classy and tasty, yet simple. Tahini is a Middle Eastern pantry essential and is the foundation for many Middle Eastern recipes like hummus and baba ghanoush.
Tahini can be prepared homemade or purchased at any Middle Eastern grocer in a can. It is called tahini or tahina, depending on the region. Tahini should be stored in the refrigerator in a tightly closed container. It will keep for up to 3 months. Tahini is a paste of ground sesame seeds used in North African, Greek, Turkish and Middle Eastern cuisine. It is made of hulled seeds.
East Asian tahini is made of unhulled seeds. Tahini is a key component to various Middle Eastern dishes. Tahini based sauces are commonly used as a side dish or as a garnish, usually including lemon juice, salt and garlic, and thinned with water. Tahini sauce is also a popular topping for meat and vegetables in Middle Eastern cuisine.
Tahini or sesame seeds are used in various ways. In Iraq and some Persian Gulf countries, tahini is mixed with date syrup (rub) to make a sweet dessert usually eaten with bread. In Cyprus, tahini is used as dipping for bread and in pitta souvlaki rather than tzatziki, which is customary in Greece. In Greece, tahini is used as a spread on bread either alone or topped with honey or jam.
In Israel, tahini is a staple foodstuff and is served as a dip with pita, a topping for falafel and shawarma, and as an ingredient in various spreads. It is also used as a cooking sauce for meat and fish and in sweet desserts like halva parfait. According to recent study, baked or boiled fish is a better source of heart-healthy omega-3 fatty acids than fried, salted or dried fish.
And adding low-sodium soy sauce or tahini paste to boiled or baked fish, will further enhance the flavour, taste and benefits. Fish can be a healthy dietary choice for you and your family. Fish, such as mackerel, salmon, trout and herring, contain high levels of omega-3 fatty acids.
Omega-3 fatty acids have been shown to help reduce the risk of heart attack as well as lower blood pressure and decrease risk of stroke. If you are eating a low-fat diet, fish is a good choice for your menu, especially baked fish. While fried fish has nutritional value, the added fat may not be good for all.
For preparing this appetizing and delectable Fish baked in Sesame sauce, firstly clean the fish. Drizzle olive oil and salt on fish and bake in a baking pan uncovered at 350 degrees for about 15 minutes or until fish flakes easily with fork. Remove from oven and set aside.
In a medium bowl, combine tahini, lemon juice and water. Mix until a sauce forms, adding more water and lemon juice as needed. Fry chopped onions in little oil until yellow. Spread sauce over fish and cover with fried onions. Bake uncovered at 350 degrees for 15 minutes.
Serve hot or cold. Serve immediately or place in refrigerator and serve cold. Serve fish with tahini with white rice and lemon wedges. Fish baked in sesame sauce is an excellent dish for all the seafood lovers and would surely crave for more.
Do try this recipe and enjoy its flavours and benefits. For detailed recipe, click over the link:
https://www.vahrehvah.com/fish-baked-in-sesame-sauce-recipe
Tahini is an excellent source of copper, manganese and the amino acid methionine, as well as a good source of vitamin B1, fibre, zinc, iron, magnesium and calcium. Tahini made from unhulled seeds is higher in calcium, but also darker and more strongly flavoured. Tahini made from raw sesame seeds is lower in fat than tahini made from roasted seeds.
Because of tahini's high oil content, refrigeration to prevent rancidity is recommended. Tahini's relatively high levels of calcium and protein make tahini a useful addition to vegetarian and vegan diets, as well as to raw food diets when eaten in its unroasted form. Tahini has higher levels of fibre and calcium and lower levels of sugar and saturated fats compared to peanut butter.
Enjoy Cooking!