Every thing about FRIED POTATO CURRY | Vahrehvah :
[caption id="attachment_4810" align="alignleft" width="150" caption="Fried potato curry"]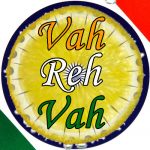 [/caption]

Fried Potato Curry is a typical southern Kerala style dish with an excellent aroma of coconut milk and cashew nut paste. Substantially an amazing dish with robust flavors and a thick sauce! The fried potato curry is a luscious rich side dish served with appam, idiyappam, rice or puttu.

The gravy or the thick sauce cooked with a mixture of tomato, coconut milk, cashew nut paste and other Indian spices combined with fried potatoes create the dish into a lip smacking entrée.

A curry in a lay man's language can be any meat or vegetable dish made with various spices. In India, a curry may be made with different ingredients depending on the region you are in. Normally curries from northern India are made with yoghurt or cream with other spices whereas in southern India they are prepared with coconut or coconut milk especially the dishes from Kerala. The coconut milk is extensively used especially in the coastal areas of the southern India. In Andhra region, curry is made either using the tomato gravy or tamarind pulp or masala curries are popularly made using the gasagasalu (khus khus powder) or sesame seeds paste. Few curries also contains nut like cashews or almonds that are fried and ground to a fine paste and added to the curries to give a rich thick creamy and nutty flavor.

Potato is one such all time favorite vegetable and is never denied eating by kids. However cooked, kids adore dishes made with potatoes. Potatoes are good as long as it is prepared in a healthy manner. Boiled and baked potatoes are good instead of the French fries and potato chips. Normally potatoes are avoided by many as they are high in starchy carbohydrates and low in protein but they are a good source of vitamins, minerals and fiber especially if eaten with the skin.

Potatoes cooked in cashew nut paste make the gravy rich and give a distinctive taste. Cashew nuts are rich in dietary fiber, vitamins and minerals and also rich in mono unsaturated fatty acids those heart friendly acids that help to bad cholesterol and increase good cholesterol. Potatoes are very versatile tubers and can be added to any meat or vegetarian dish. It can also be just baked or fried and eaten. Preparing the potato bhajji is a very popular dish during the rainy season.

To prepare the fried potato curry, firstly wash and peel the potatoes and cut them into equal sized small cubes. Add salt and little turmeric powder to it, mix well and keep aside for 10 minutes. Soak few cashew nuts and make a paste and keep aside. Heat oil in a frying pan and fry the small cubes of potatoes till golden brown, remove and keep aside. In a kadai, add little oil and once it is hot, add cumin seeds and allow spluttering. Then add fine chopped onions and sauté well till it turns translucent. Once the onions turn lightly brown, add green chillies and sauté for a while and then add turmeric powder, chilli powder and sauté all the ingredients for a minute. Finally add the finely chopped tomatoes and cook it well until they turn soft and mushy. Add coconut milk (no need to add very thick milk) and salt. Allow boiling and then add the fried potatoes and cashew paste. Once it comes to a boil switch off the flame and garnish by adding freshly chopped coriander leaves and mix well.

Do not serve the dish immediately after cooking. Allow it cool a bit. Instead of oil use little ghee that adds extra flavor to the taste. Add little more of coriander leaves. The fried potato curry tastes best served with appam, dosa, chapatti etc. Do try this variation of potato and enjoy the flavors. Click the link for the detailed recipe: https://www.vahrehvah.com/Fried+Potato+Curry:6734

Coconut milk is the base ingredient in this recipe. Using fresh coconut milk enhances the taste of the dish. An average mature coconut yields about one cup of coconut cream and one to two cups of coconut milk depending on how light the milk is desired.