Every thing about FRIED VEGETABLES | Vahrehvah :
[caption id="attachment_4517" align="alignleft" width="150" caption="Fried Vegetables"]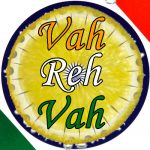 [/caption]

Fried vegetables are one of the best comfort food for most of the vegetarian and vegans and a very popular dish from the Indo Chinese recipes. Fried vegetables is fun and easy to make and also nutritious and healthy for vegetarians. They can be prepared quickly with minimum ingredients and prepare it as per your taste.

This fried vegetables dish is low in fat and easy to prepare. It has most of the amazing and colorful vegetables like the capsicums, carrots, onion, cauliflower, spring onions, French beans, mushroom and potatoes. This could also be prepared with all seasonal vegetables as per your taste and choice.

Many doctors and physician recommend eating seasonal vegetables. Fresh vegetables contain enormous minerals, vitamins and proteins which are very good for the human body. For people especially the kids who do not like to eat vegetables this is an amazing dish that can provide them with proper minerals and proteins that they are missing out of. The fried vegetables is a light low fat food giving out excellent taste and crunchiness of the bell peppers, carrots, French beans, spring onions etc with a spicy zing of the green and red chillies.

This dish is one of the most simpler and fast to cook dish with an enormous powerful punch of nutrients and minerals. A wonderful combination of colorful bell peppers with a tangy taste and crunchy texture gives a ornamental look. One cup of raw, chopped red peppers provides over 100% of the DV for vitamin C and vitamin A.

Often grouped with various other vegetables, mushrooms provide many of the nutritional attributes of produce more commonly found in meat, beans or grains. Mushrooms are low in calories, fat-cholesterol free and very low in sodium, yet they provide important nutrients, including selenium, potassium, riboflavin, niacin, vitamin D and more. Carrots get its characteristic and bright orange color from β-carotene, which is metabolized into vitamin A in humans when bile salts are present in the intestines. Carrots are also rich in dietary fibre, antioxidants, and minerals.

Spring onion being low in saturated fat, sodium and cholesterol and high in dietary fiber, vitamin A, C and K, folate, Calcium, Iron, Potassium, Manganese, Thiamin, Riboflavin, Magnesium, Phosphorus and Copper. The spring onions are good for people who wish to lose weight, maintain good general health. A mixture of varied, colorful, fresh and natural vegetable is a dish of wholesome, organic ingredients that would improve ones health as well as help the natural environment.

For preparing these excellent Fried vegetables firstly mix all the chopped cubed vegetables in a bowl and sprinkle water over them and add dry corn flour to it. Keep aside for 15-20 minutes. Heat oil in a wide pan and add little oil and till it smokes or the oil gets heated add all the vegetables and fry well. Drain out the excess oil from the vegetables on a paper towel and keep aside. In the same pan, add some oil and fry the chopped red chillies, green chillies and spring onions for a few seconds. Saute them well till the spicy flavors are released in the oil and add these to the fried vegetables and toss to mix all vegetables well. Sprinkle ajinomoto, salt and toss again to mix. Transfer to a plate and decorate well and serve hot.

The fried vegetables is best when eaten by itself as a snack, appetizer. You can either serve it hot with mint chutney or tomato sauce or chilli sauce. Do check entire recipe at: https://www.vahrehvah.com/Fried+Vegetables:34

Do try this recipe out and enjoy the tangy, spicy, crunchy taste of the fried vegetables. Kids would really enjoy the taste and will crave for more.

Happy Cooking!