Every thing about FRIED GRAM CHUTNEY | Vahrehvah :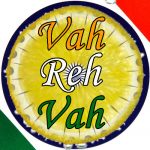 Fried gram chutney is very popular chutney prepared in south India and is an excellent accompaniment with idli, dosa, vada or any south Indian tiffins. Fried gram chutney is prepared with fried channa also known as pottu kadalai in Tamil, pacchi senaga pappu or putanalu pappu in Telugu or buna channa dal in Hindi etc.
Fried gram chutney could be substituted with the regular coconut chutney or can also be added in the coconut chutney. This fresh chutney has a unique nutty and sweet flavor and taste. Fried gram chutney is also known as roasted Bengal gram and is a very common item in the grocery list of all household in Tamil Nadu.
Kuli Paniyaram with Fried gram chutney is a typical chettinadu dish and a very common and popular breakfast dish. The Kuli Paniyaram is made from the Idli batter and a special vessel is used for making which is called as Paniyaram chati. Roasted Bengal gram or the fried dal is used with coconut in most of the chutneys and also to make some sweets and snacks.
In Tamil Nadu, usually yummy and delicious Thuvayal is made of this fried dals. Thuvayal are usually thick than the chutneys and thuvayal needs no seasoning whereas chutney requires seasoning. The fried gram chutney is excellent when accompanied with Idlis / steamed rice cakes or dosa / fried lentil and rice crepes.
In some restaurants, plain coconut chutney is served, but in many homes this chutney is prepared. It's very simple chutney and easy to make chutney which hardly requires very minimal ingredients. This chutney is made with fried gram or fried dal, green chilies, tamarind, salt to taste and tempering to the chutney with mustard seeds, asafetida and fresh curry leaves.
It just takes about 10 min to prepare this delectable Fried gram chutney. Fried Dal taste little sweetish and has a nice nutty flavor, hence to give a tangy and spicy taste to it; we can the green chillies and tamarind in the right proportion.
Easy to prepare and dainty to taste, this chutney is a good choice for all those who do not possess an affinity for a sour taste. Bengal gram is believed to have originated in Western Asia and there on spread at a very early date to India and Europe.
The Bengal gram is cultivated largely in India, Burma, Pakistan, Egypt and other Mediterranean countries. The Fried dal is tiny, tough, creamy white in color with a little aroma or taste and should be crispy. It gives a wonderfully a richness and nutty taste to the dish it is added to. Fried dal is easily available in any supermarket or store.
For preparing the delicious Fried gram chutney, firstly take the required quantity of fried gram or fried dal, grated coconut, green chillies, tamarind and salt to taste and put them into the mixie and grind all ingredients to a smooth paste.
Heat little oil in a pan and when it gets hot add mustard seeds. When they crackle add fresh mint leaves. Pour the ground chutney into it and stir well. Remove from fire. Smell this chutney and it smell truly divine. The chutney is ready to be served. Serve with delicious fried gram chutney with masala dosa, idli or vada.
Click on the link for detailed recipe:https://www.vahrehvah.com/fried-grams-chutney-recipe
Fried gram chutney is simple to make and do try this recipe and you would surely enjoy its taste. Fried gram chutney can be made in different ways like you can make the chutney by pounding roasted chana dal along with curry leaves, coriander, salt, cumin seeds, and dried red chilli and then curd can be added to form a smooth paste.
Roasted channa dal in combination with peanuts, Sesame seeds, dry coconut, red chillies, asafoetida, salt to taste and ghee makes excellent powder, which can be sprinkled on upma or accompanied with idli or dosa or uttappam. The powder is usually stored in an air tight container.
Roasted channa dal are used in coconut chutney by south Indians where as North India use it in Poha Chivda. Roasted channa dal is an outstanding source of manganese, folate, and protein, dietary fiber, copper, phosphorous and iron.