Every thing about LAMB MEATBALLS (MEDITERRANEAN STYLE) | Vahrehvah :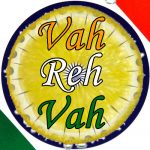 Lamb Meatballs with a Mediterranean flair is a popular dish from the Mediterranean cuisine. Succulent spicy meatballs baked combined with bread crumbs, spices and herbs for sopping up the rich tomato sauce with excellent mint flavour served on a bed of light and fluffy couscous makes a delectable and wholesome meal.
Lamb meatballs in tomato sauce provides an amazing moistness to the meat spiced with cumin, cinnamon, black pepper, cayenne, dried oregano, garlic and fresh rosemary, just one great dish with combination of several flavours that the meatballs compliments. The flavours are diversified adding a wonderful freshness from rosemary and mint to these tasty lamb meatballs.
They are best when served warm. This dish goes excellently well with Naan, Bread or Couscous. Lamb meatballs is quite an easy dish to prepare, making small size mini balls that can be baked in one set and then dropped in a delicious and spicy red tomato sauce offering a luscious and juicy finish to our taste buds. The meatballs can also be eaten just like that like small quick bites or snacking mini meals with some dipping sauces.
Mediterranean cuisine comes from 21 countries surrounding the Mediterranean Sea such as Italy, France, Spain, Greece, Turkey, Lebanon, and various other countries on the Mediterranean. The food primarily consists of fresh fruits and vegetables with an emphasis on poultry and seafood, rice, grains, beans and pastas. Generally grilling or broiling is the prevalent method of cooking, with olive oil the most prevalent fat or oil used in the preparation of salads, marinades, vegetables, poultry and seafood.
Vegetables such as Eggplant, artichokes, squash, tomatoes, legumes, onions, mushrooms, okra, cucumbers, and a variety of greens are served fresh, baked, roasted, sautéed, grilled and puréed. Yogurt and cheese are also major components of Mediterranean cooking. Close proximity to the Mediterranean Sea provides access to fresh seafood. Fresh herbs are used in abundance.
Classic Mediterranean dishes include Spanish paella and Italian risotto with seafood. Mediterranean cuisine is characterized by its flexibility, using wide range of ingredients with regional variations. Usually Lamb Meatballs cooked in Mediterranean Style, is very flavourful with use of fresh staples from the region that includes mint, parsley, raisins, and walnuts.
These spiced lamb meatballs in a fragrant spicy tomato sauce are just packed with varied aroma that lingers in your kitchen that is full of breadth with a depth of flavours that transports you to the Mediterranean. These are so delicious over rice or couscous, with Greek salad and pita or with pasta. All meatball lovers should try out this recipe. These tender lamb meatballs are flavoured with an inspiring blend of spices and herbs topped with a yummy tomato sauce.
They make a nice change from the traditional spaghetti and meatballs. They can also be made half-sized and served as an appetizer, using the tomato sauce for dipping. Lamb has a stronger flavour than beef or chicken and this means that it can stand up to strong herbs like mint which is usually used in savoury dishes. Meatballs are very versatile and span so many cultures. It is the perfect example in creating an eating experience with different flavours from around the world. They taste extremely great.
For preparing this exceptional and delicious dish from the Mediterranean, firstly take a bowl and soak ½ cup of breadcrumbs with ½ cup milk for about half hour.
Combine 1 1/4 pound ground lamb, breadcrumbs (soaked earlier), 1 egg, beaten, 1 tablespoon chopped rosemary, 3 cloves minced garlic, 1 teaspoon dried oregano (most important as it gives the Mediterranean flair), 2 tablespoon olive oil, pinch of cayenne, 1/4 teaspoon cinnamon, 1 tablespoon cumin, 1/2 teaspoon black pepper, 1 1/2 teaspoon salt, and 1 tablespoon tomato paste in a large bowl. Gently mix to combine.
With the palms of your hands, roll the meat mixture into 1-inch balls (about 1-1/2 tsp. per ball) and place on a lightly oiled foil baking tray. Place the meatballs on the prepared baking sheet. Bake the meatballs in the oven for 15 minutes at 450 degrees F. Set aside.
To make the sauce, pour in 3 cups of tomato sauce, 1 cup chicken stock, red pepper flakes in a sauce pot. Add in the baked lamb meat balls and turn several times to coat them with the sauce. Cover and cook in simmer for about 45 minutes until the meatballs are cooked through.
Finally garnish with 2 tablespoons of freshly chopped mint leaves. This dish makes about 4 generous servings with about 12 meatballs. Serve with steamed basmati rice that has been tossed with a little butter, a squeeze of lemon juice and a handful of chopped fresh mint. A fresh refreshing and nutritious salad makes a colourful, tasty accompaniment too.
Tips: To make fresh breadcrumbs, trim crusts from firm sandwich bread. Tear the bread into pieces and process in a food processor into coarse crumbs. One slice of bread makes about 1/3 cup crumbs.
Reduce the amount breadcrumbs to make them perfectly moist and tender. Do try this dish and enjoy delicious and juicy Lamb meatballs in Mediterranean style!
Enjoy Cooking!