Every thing about GINGERED MINT LEMONADE | Vahrehvah :
[caption id="attachment_4912" align="alignleft" width="150" caption="Gingered Mint Lemonade"]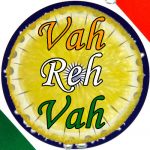 [/caption]

Gingered Mint Lemonade is an un-carbonated home made flavored drink typically made from lemons, water, sugar and fresh ginger juice with mint. This chilled beverage is distinctive fat free drink and a great substitute for coffee or tea or any other aerated drinks.

Gingered mint lemonade is awesome refreshing summer cooler outshining other beverages. It is a terrific thirst quencher to beat all those sultry and airless days in summers. The epitome of homemade summer time cocktail infused with the flavors of ginger and mint with a zest of lime is a booster that energizers your systems. It is extremely a delightful beverage to be served during barbeque party or picnics.

Lemonade as such is of three different types that include Clear lemonade (usually used in many western European countries. Originally applied to unsweetened water or carbonated soda water with lemon juice added), Cloudy lemonade (originally known as Nimbu paani that refers to a mixture of lemon juice, sugar and un-carbonated water) and Fizzy lemonade (is the sweet carbonated lemon soft drinks that mainly refers to a color less, carbonated, sweet soft drink containing either natural or artificial lemon-lime flavor, such as Sprite or Schweppes Lemonade.

Gingered mint lemonade is one of ultimate heavenly beverage to ward off heat fatigue and kick-start all immune systems. The flavors of ginger and mint are very revitalizing and ginger is spicy on the tongue yet soothing to the digestive system whereas mint has the power to calm a stormy stomach with its freshness and sweetness. Most of the ingredients like the ginger, mint, lemon juice are all easily and cheaply available. Making of this fantastic drink doesn't take much time and is simple to make.

There are a number of varieties of lemonade that exist such as peach, raspberry, pomegranate, strawberry and cranberry. In the U.S., lemonade is usually sold as a summer refresher. It is commonly available at fairs and festivals, known in some regions as a "lemon shakeup" with the shell of the squeezed lemon left in the cup. Lemonade was also the traditional mixer in a Tom Collins, but today it is commonly replaced by a bar mix. There are many stalls mushrooming that start with lemonade stands in India, US and Canada to make that little extra money during the summer months.

Daily consumption of four ounces of lemon juice per day, when mixed with two liters of water, has been shown to reduce the rate of stone formation in people susceptible to kidney stones. Cloudy lemonade (a simple nimbu paani) made with hot water, infused with mint and sweetened with honey is a common folk remedy for sore throat in the Middle East.

In preparing this exotic and delectable gingered mint lemonade, firstly wash the mint leaves thoroughly and place the mint leaves, sugar and lemon zest in the bottom of a 2 quart pitcher. Bruise the mint leaves by mashing with the back of a wooden spoon. Puree the ginger and water in a blender. Pour into the pitcher and add fresh lemon juice and vanilla. Stir well and refrigerate for 1 hour. Strain the lemonade through a double layer of cheese cloth before serving. Serve in glasses filled with ice and garnish with fresh mint leaves.

Gingered mint lemonade filled with natural flavors and a pleasant light green in color looks alluring and luscious to taste. A very simple recipe to encourage your kids in having this exotic lemonade instead of aerated drinks and juices! Do click the link at:

https://www.vahrehvah.com/Gingered++Mint+Lemonade:1090
For those who do not want to add sugar can replace sugar syrup with honey or any sweetener of your choice. When mixing honey in any of your juices, tend to always use organic or raw honey.  The best way in testing if the bottle of honey is raw, put it into the refrigerator overnight. The next morning check if it hardens which means that it has more sugar than honey.  If it doesn't harden then you have got your raw honey.



A pinch of roasted cumin powder or chaat masala powder can be added to each glass of lemonade for added flavor. Try to add a teaspoonful of fresh ginger juice in your vegetable or fruit juices whenever possible.  It blends very well with pineapple, carrot and apple juices.