Every thing about BEEF PANANG | Vahrehvah :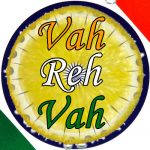 Beef Panang is a dry beef curry from the Thai cuisine made with beef slices cooked in creamy coconut milk, fish sauce, panang curry paste and mildly spiced with red chilies. Beef Panang is also known as Panang Neu-ah and this dish originated in Thailand. The traditional basic recipe of Beef panang contains beef cut in thin strips, kaffir lime leaves, coconut milk, panang curry paste, sugar and fish sauce.
Few also additionally add the sweet basil leaves, ground roasted peanuts and assorted veggies if desired. The beef panang is traditionally served with rice and also tastes great in a sandwich with toasted bread. The panang or phanaeng curry is a typical type of Thai curry that is milder than other Thai curries. It is traditionally made with dried chili peppers, galangal, lemongrass, coriander root, coriander seeds, cumin seeds, garlic and salt and sometimes also added with shallots, peanuts and shrimp paste.
Beef panang is popular Thai dish that is exceptionally prepared with beef in a curry sauce. This dish typically contains thick coconut milk and will have very little other liquids added (hence a dry curry). For vegetarians, you can add tofu instead of beef. The thicker part of the coconut milk in used for cooking but is not boiled too much hence making the dish lot thicker and richer than other Thai curries.
Beef panang is a robust curry with tender slices of flavorful beef in a thick curry that was more a sauce than a soup, redolent of lemongrass, lime leaves, and other herbs and spices. Most of the Thai curries are very soupy, but panang is a dry curry with only enough sauce to cover the meat. This dish is very easy to cook with subtle spices yet very delicious and flavorful. This dish is typically made with beef but you can also make it with pork or chicken.
It is mainly the meat seasoned with sliced lime leaves and few leaves of Thai basil. A tasty beef, dry curry with thick coconut milk is easy to cook. The panang curry paste blended with the smooth and sweetness of the coconut milk liberate its mild spicy flavors. There are various kinds of curries and sauce that go with many dishes. Usually these are either made fresh or preserved or pickled.
Most families in Thailand make their own curry paste and sauces accordingly to get the flavor and spiciness the way they like. Fish sauce wonderfully balances the salty taste and sugar balances the sweetness in this dish. Phanaeng is one of the Penang Islands located in Malaysia. Penang is called as Phanaeng in Southern Thailand's dialect. Beef Panang is mostly served by the Malay and Baba Peranakan Penang.
They also add the small round aubergine to the dish. Panang curry takes it name from the city island off the West coast of peninsular Malaysia, Penang, or Pulau Pinang in Malay. Beef Panang curry is richer, sweeter, and creamier then the more herbal Thai red curry or green curry, making it very popular with westerners. This authentic spicy coconut milk based beef panang made with homemade panang curry paste makes it a harmonious dish.
For preparing the Beef panang, firstly heat a pan and add in half of the coconut milk over medium heat. Add the panang curry paste and mix it well with coconut milk. Keep stirring to prevent bottom from sticking and burning. If necessary lower the heat to simmer and stir well till oil appears.
Add the sliced beef and stir well to coat the beef with the curry paste. Add sugar, fish sauce and the rest of coconut milk. Let it simmer until the beef is tender and the liquid is reduced to a thick sauce. Add the peas and little water if your beef is still tough and let the liquid reduce.
Finally if available sprinkle good amount of sliced kaffir lime leaves and garnish with chili on top and serve hot with steamed rice. Beef panang is easy to prepare tastes delicious, healthy and taste exceptionally good with steamed rice, toasted bread, naan bread or noodles.
To try this recipe, do click on the below link for detailed recipe: