Every thing about MIRIYALA CHAARU | Vahrehvah :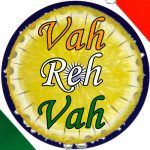 Miriyala chaaru is one of the most popular dishes from the state of Andhra. It is literally known as the Andhra Pepper flavored rasam. Miriyala in Telugu means Black pepper and chaaru means rasam. Chaaru or rasam is a south Indian soup traditionally prepared with tamarind water and spices like black pepper, cumin seeds and coriander. Especially this dish is made with a high quantity of black pepper which is very good for health. The Miriyala chaaru helps enhance digestion and circulation and stimulates the appetite.
This dish is highly aromatic with healthy spices and is native to South India. Normally in the ancient Indian cuisine, black pepper was used extensively in many dishes pulihora, pongali and binstead of the green chillies. Even in most of the popular temples, black pepper is used for making prasadams for spicy flavor instead of green chillies. Black pepper has a very important place in the Ayurveda. It has many cleansing and antioxidant properties.
Miriyala chaaru goes very well with rice and idli and is a very diet for people who are sick and suffering from cough and cold. Chaaru or rasam is a very light, tasty, spicy, sometimes sour dish. It is easily digestible and every South India home relish and enjoys the dish almost everyday. The very thought of rasam makes one nostalgic because of its aroma, taste, satisfaction and also the health benefits of the dish. Miriyala chaaru can be eaten during lunch or dinner time or can be just by itself like a soup. This dish is known as Pepper Water among the Anglo Indians.
If anybody is down with fever, cold or cough, a glass of delectable chaaru or rasam made with freshly ground black pepper is consumed. Miriyala chaaru can be made with a variety of ingredients in various methods either using just tamarind juice or with tomatoes. The taste and flavor of this depends on the freshness of the ground black pepper and jeera. This flavored soup is a spicy yet delicious combination with white rice, papad and pickle. The Miriyala Chaaru or pepper water is served at most of the south Indian wedding ceremonies and the meals are served in a particular order.
This dish is usually served towards the end after sambar as it has amazing digestive values and good for flatulence. This dish can also be had at the start of a meal as an appetizer. Miriyala Chaaru is a quintessential part of a traditional Andhra bhojanam (meal) and is very warm, spicy, earthy, comforting with health properties and works as a perfect antidote for a runny or stuffy nose. For preparing this Miriyala Chaaru, firstly soak some tamarind in water and later diluted the tamarind juice neither too dilute nor thick.
Add salt to taste, little turmeric powder and hing (asafetida). Set in on the stove and bring to boil. You can also add large chunks of tomatoes (cut quartered). Tomato is optional. While this is coming to boil, prepare the ding chik masala – take equal quantities of whole black pepper and cumin seeds and make a coarse powder and then add few garlic pods and continue to pound them together.
The masala should not be ground to a fine paste but should have some to a coarse consistency over all. When the rasam has come to rolling boil, add the fresh ding-chik masala to the boiling pot, cover with lid and switch off stove. Prepare talimpu (tempering) separately. Heat about 2-3 tbsp of oil, add crushed garlic, when garlic is lightly roasted, add mustard seeds, cumin seeds, urad dal, chana dal, red chilies (quite a few), and curry leaves.
Add a pinch of hing (asafeotida) if you like. Switch off stove and pour the hot seasoning on the pepper rasam. Add freshly chopped cilantro (coriander leaves) and keep covered. Enjoy with hot rice!! This is a great combination with mutton chops fry and also mutton chops curry, bheja fry, aloo fry, and even simple plain dal. Kids mix it with perugu annam and love it too.
Do get the complete benefits of the black pepper and cumin seeds, do try this recipe. Click on the link for detailed recipe:
https://www.vahrehvah.com/miriyala-chaaru-1
Black pepper is native to the southern state of India, Kerala. From ancient times, black pepper is one of the most widely traded spices in the world. It is not seasonal and is, therefore available throughout the year. The health benefits of black pepper include relief from respiratory disorders, cough, common cold, constipation, digestion, anemia, impotency, muscular strains, dental care, pyorrhea, diarrhea, and heart disease.
The chemical piperine, present in black pepper, causes the spiciness. Because of its antibacterial properties, pepper is also used to preserve food. It is a source of manganese, iron, potassium, vitamin C and vitamin K and dietary fiber. Black pepper is a very good, anti-inflammatory agent. Preparing grounded pepper powder at home is better than buying ready-made pepper powder.
But even home-made powder retains its freshness for only up to 3 months. Whole peppercorns can keep their freshness indefinitely. Thus, adding a pinch of black pepper to every meal helps improve taste and digestion. It also improves your overall health and well being. Black Pepper is an aphrodisiac, emmenagogue, stimulant, anthelmintic, carminative, digestive, alterant and diuretic.