Every thing about MIXED SEAFOOD SOUP | Vahrehvah :
[caption id="attachment_5414" align="alignleft" width="150" caption="Mixed Seafood Soup"]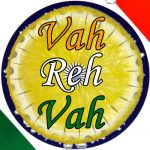 [/caption]

Mixed Seafood soup is an excellent seafood entrée which is healthy, nutritious and delicious to eat. This soup is prepared combined with beans, carrots, crabmeat, pomfret fillet, prawns, prawn stock, spring onion and seasoned with salt and pepper. A very simple, scrumptious and appetizing soup!

Mixed seafood combined with some white fish, simmered with chunks of nutritious veggies make a nourishing and energizing main course soup that is bursting with flavors and goodness. Mixed Seafood soup can be had just on its own or with a loaf of crusty whole wheat bread or dill bread.

Mixed seafood soup is very easy to prepare, hearty soup that makes a wonderful meal in the rainy and winter months. Combining pomfret fillet, prawns and fresh crab meat, mixed seafood soup is rich in both texture and flavor. Soups are one of the most nutritious and scrumptious dish that anyone can consume. It is less in fat, no cholesterol, less calories and rich in various nutrients and vitamins. It is stimulating and has many health benefits.

In general, soups are good because they help in maintaining the water balance of our body. Thus it is said by most of the dieticians that a bowl of soup helps in keeping the blood pressure under control and protects you from organisms, avoiding unnecessary calories. Generally Asian and Eastern soups are very easy to prepare and usually contain a soup base which is a rich broth made from meat or fish or vegetables (stock) and are also used in making a variety of soups.

Apart from the mixed seafood soup there are a number of various soups like the chow mien soup, spinach soup, creamy prawn soup, noodle soup, Chhurpi soup or the lentil and vegetable soup etc. Soups are very easy eating, having distinctive taste of their own flavor. Soup can simply be gulped down occasionally chewing the veggies, seafood or meat pieces. Generally Chinese soups are not served at the beginning of the meal but in between courses or dishes. They are usually made with a light stock and then add the seafood, vegetables etc just before serving.

For preparing the mixed seafood soup, wash the crab meat, pomfret fillet and prawns thoroughly and keep aside. Shred the pomfret fillets. In a pan stir fry the juliennes of carrot, beans, crab meat, prawns, and shredded pomfret fillets together till the raw flavors are gone. Add salt and pepper and mix.

Add the prawn stock to this and bring it to boil. Boil for about ½ hour and garnish with spring onions. This is a clear soup, very healthy, fresh and high in nutrition. If you want a thicker consistency soup then add some corn starch paste in it and mix well.

Seafood is an all time favorite to many and has been on the menu of many restaurants over the years. Inclusion of seafood soup as part of an overall balanced diet can provide any health benefits and is fairly inexpensive.

Eating seafood just once or twice a week can provide good nutritional benefits hence eating fresh seafood is a great way to obtain your required dose of these essential oils. Oils extracted from seafood are also available as nutritional supplements. This fantastic tasting mixed seafood dish not only tastes great but will also help clear your cold. Great recipe for a cold winter's day! Click on the link for detailed recipe at:

https://www.vahrehvah.com/Mixed++seafood+soup:6823

Besides being an excellent source of lean protein, fish and shellfish are low in saturated fat. In addition, they provide essential omega-3 fatty acids, which are im­portant to the diet for several reasons. Omega-3 fatty acids, which are polyunsaturated fatty acids, are believed to help lower rates of heart disease, reduce hypertension, relieve some arthritis symptoms and prevent cancer.

A classic hot piping soup nourishes the body within and helps in combating a number of diseases. Anytime of the day is the perfect time for savoring a piping hot bowl of soup to satisfy your soul. Instead of stewing or frying vegetables, cooking it directly in soups is much more nutritional and contains very less calories which again make it the most preferred diet for dieters.