Every thing about MISHTI DOI | Vahrehvah :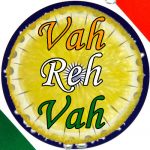 Mishti Doi in Bengali means Sweet yoghurt which is a very popular dish in West Bengal, Orissa and Bangladesh. Mishti Doi is made with milk and sugar or also using yoghurt and curd. Mishti Doi is synonymous with Bengal in East India. Bengalis are very famous for their sweet preparation that includes the Mishti Doi, Rosagulla and Sondesh among which Mishti Doi is commonly available in every household in these states.
Mishti Doi is an excellent sweet dessert and tastes great and is amazingly simple to prepare. A cool sweet yoghurt or Mishti Doi on a hot summer in thirst quenching, refreshing and the sweetness of the yoghurt gives an exotic enrichment to the taste buds. Mishti Doi or Mitha dahi is prepared by boiling milk until it is slightly thickened, sweetening it with sugar, either brown sugar (gura) or date molasses/ Jaggery (khajuri gura), and allowing the milk to ferment overnight.
Mishti Doi is normally made in a earthenware pot because the gradual evaporation of water through its porous walls not only further thickens the yoghurt, but also produces the right temperature for the growth of the culture. Very often the yoghurt is delicately seasoned with a hint of cardamom (elaichi) for fragrance.
Mishti doi reminds all of an earthen pot filled with a brownish mass of sweet curd which is inseparable part of all festivals in Bengal, be it a tika (a dot on the forehead) for Bhai phota (festival to mark the well being of brother), or the charanamitro (offering made to God during worship), or just a dessert to end the meal for a feast.
Yoghurt or yogurt is a popular dairy product produced by bacterial fermentation of milk.The bacteria used to make yoghurt are known as "yoghurt cultures". Fermentation of lactose by these bacteria produces lactic acid, which acts on milk protein to give yoghurt its texture and its characteristic tang.
Lassi is another popular yoghurt based beverage originally from the Indian subcontinent that is usually slightly salty or sweet. Lassi is a staple of Punjab and is also available in different flavors. To prepare this exotic and delicious sweet yoghurt firstly heat the milk in a heavy based pan and reduce it to 1/4th its quantity.
Heat jaggery in a heavy bottomed sauce pan and melt it down using little water. Add the jaggery to the boiling milk and stir well. Cook for another 5 minutes and cool it down to about 40 degree C. Stir in the curd and pour the mixture into a terracotta or earthen clay pot and keep in a warm place to set. Serve chilled.
Make sure that the milk is not too hot when the curd is added to the milk. Mishti Doi is a bit difficult to make it at home as the curd at home does not set well but you can surely make this creamy and delightful recipe by just following the link at:
https://www.vahrehvah.com/mishti-doi-1
Yoghurt is nutritionally rich in protein, calcium, riboflavin, vitamin B6 and vitamin B12. It has nutritional benefits beyond those of milk. People who are moderately lactose-intolerant can consume yoghurt without ill effects, because much of the lactose in the milk precursor is converted to lactic acid by the bacterial culture. Curd strengthens the immune system, reduces risk of blood pressure and adds glow to your skin coz it is fermented!