Every thing about BEETROOT SOUP | Vahrehvah :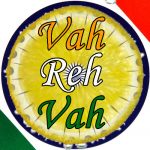 Beetroot soup is one of the most earthy economical having a fabulous color, unique taste and flavor. Beetroot is one vegetable that are either liked or hated. But one should know that the beetroots are excellent having an earthy charm and delicious with a distinctive natural flavor.
The beetroot juice is very healthy, gorgeous and very tasty soup very simple and easy to make. Beetroot with sautéed onions and combined with carrot and capsicum makes it taste terrific. Tender beetroots cook more quickly and intensify the flavors and taste of the soup.
Borscht or borsh or borsch is a popular beetroot soup of Ukrainian origin and many Eastern and Central European countries. Beetroot is the main ingredients giving a deep reddish purple color to the soup. There are two main variants of borscht, generally referred to as hot and cold.
Both are based on beets, but are otherwise prepared and served differently. Beetroots are generally firm, clean globe shaped vegetable with no soft areas. It is characterized by dark purple skin and a distinctive purple flesh. If fresh they should have fresh clean young leaves.
History states that in pre-Christian times the leaves of the beetroot were only eaten and now the leaves are removed and just the root is sold. Some beetroots are cultivated for distilling and the sugar industry and this is used as vegetable and as food coloring.
Beetroot are in season from January to December but the best variety is from June to November. They are generally available throughout the year. Beetroot is a versatile vegetable which can be eaten raw as a salad or could also be make into a spicy curry by adding few Indian spices or mixed in yoghurt to make a tangy raita or chutney. In India apart from the regular carrot halwa, beetroot halwa is also very popular and tastes exotic giving a beautiful reddish pink color.
It is believed that beetroot is very good for the blood and especially for the anaemic patients. One of the main benefits that you gain from beetroot is that it contains no fat, very few calories and a great source of fibre. Beetroot contains sodium, potassium, phosphorus, calcium, iodine, iron, and copper, Vitamins B1, B2, B3, B6 and C. Each capsule provides approximately 1-2mg of elemental iron. To prepare the beetroot soup, firstly scrape the beetroots and grate them.
Scrape the carrots and grate them too. Cut capsicum into cubes and onion into small pieces. Boil all these vegetables adding water until they become soft. Add salt and pepper according to taste and serve decorated with grated paneer. The flavor of fresh beetroot is deliciously refreshing and lifts this soup out of the ordinary. Do try this healthy exotic and colorful soup and gain the benefits from all these vegetable to stay healthy and fit.
Do click at the link to get the recipe in detail:
https://www.vahrehvah.com/beetroot-soup-1
Beet greens are a very good source of calcium, iron, Vitamins A and C. Beetroots are an excellent source of folic acid. They are a very good source of fiber, manganese and potassium. Beet greens and beetroot are a good source of phosphorus, magnesium, iron and vitamin B6.
Betacyanin is the pigment that gives beetroot its color, and has powerful antioxidant properties. Beetroot provides a good source of anthocyanadins, a natural antioxidant that contributes to its deep red color. It is traditionally used as a blood building food and also aid the natural process of elimination and support detoxification processes. Beetroot is good for liver, spleen, gall bladder and kidney as it has cleansing properties. One of the excellent vegetable for most of the vegetarians and vegans!