Every thing about NIMAKAYA CHARU | Vahrehvah :
[caption id="attachment_4784" align="alignleft" width="150" caption="Nimakhaya Charu"]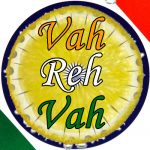 [/caption]

Nimakaya charu in Telugu literally means the Lemon Rasam. This is a fantastic variation to the general rasam as lemon is used in the preparation instead of tamarind. The fresh, tangy taste of lime makes this rasam truly special and delectable.

Lemon as such is a super punch, versatile and refreshing vegetable used in various dishes giving a zest of tangy taste to any dish. Lemon juice is the most versatile element of the lemon and can be used in salad dressings, marinating meat and fish, in making exotic shorbets or chilled beverages etc. European cooks use the lemon juice to craft that mild tart taste in their foods and a squeeze of lemon juice adds flavor to tea too. Along with oranges, lemon juice makes a great marmalade.

Rasam is a popular South Indian soup traditionally prepared with tamarind juice as the base in addition to tomato, chilli pepper and other spices as seasonings. I n some variants of Rasam are a thin soup made from lentils added to the rasam. Rasam is easy to prepare and is good for digestion. It is usually eaten with rice or had separately as soup. In a traditional meal, the rasam is preceded by sambar rice course followed by curd rice. Rasam has a distinct taste in comparison to the same and is very fluid in consistency.

There are various kinds of rasam which vary by ingredients that includes the tomato rasam, lemon rasam, pepper (milagu or meriyalu) rasam, ginger rasam, garlic rasam and parupu (dal) rasam etc. As eating the same rasam with tamarind juice daily becomes boring, naturally our palates would crave for a variety and it we usually switch over to making the tomato or the lemon rasam. Lemon rasam is a clear thin soup which can be had just before meals like an appetizer or served with hot white rice.

Rasam or Chaaru or Saaru means a spiced soup traditionally prepared mainly with black pepper and tamarind as both these ingredients are native to and abundant in South India.  Lime or Lemon, a small sized tennis ball shape yellow in color is power packed with abundance of vitamin C, vitamin B, riboflavin and minerals like calcium, phosphorous, magnesium, proteins and carbohydrates. Apart from this it has anti-viral and anti-bacterial properties and an excellent source of immune-boosting nutrition for the body. Lemon juice is not only a versatile product in cooking; it can be used as a medicinal product and a cleansing agent.

Preparing the Nimakaya Charu or Lemon rasam is very simple and easy to make. Firstly in a pan add little oil and when it gets hot, add the regular tadka like mustard and jeera seeds, fresh curry leaves, asafetida and urad dal. Then add chopped onions, green chillies and coriander leaves and sauté. Once the onions gets translucent add required quantity of water, coriander powder, and salt to taste. Allow boiling till the raw flavors are gone. Add lemon juice to this mixture just before removing it from the stove and mix. The lemon rasam is ready to eat.

Rasam is a comfort food and there are various ways of making the Rasam and almost every family has their own way of preparing it. Lemon Rasam is a very flavorful and aromatic dish. If had with rice make sure it's sour and hot. Do try this tangy rasam or soup and enjoy its taste. Click the link and grab this delicious recipe at:

https://www.vahrehvah.com/Nima+khaya+Charu:4138

Remember that any rasam should never be boiled as it spoils the flavors. When it reaches the boiling point the Rasam will foam, and slowly rise to the top of the vessel, similar to milk.  Switch off the flame immediately, and cover the vessel with a lid to seal in the flavors.

Lemon rasam is perfect dish during the rainy or winter seasons. It is an ultimate comfort food and can be whipped up in minutes. It's light and tangy and very good for digestive problems, nausea, heartburn or constipation.