Every thing about Obesity | Vahrehvah :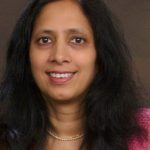 Aruna Venkatesh MDStaff EndocrinologistTexas Diabetes Institute
Obesity is excess body fat. The degree of overweight or a obesity is measured using "body mass index" (BMI). BMI, for most people, correlates with their amount of body fat. Overweight individuals are those with a BMI between 25 and 29.9 and a BMI over 30 or higher is considered obese.
For an individual that is 5'9" tall:
Weight Range BMI Considered
124 lbs or less Below 18.5 Underweight 125 lbs to 168 lbs
18.5 to 24.9 Healthy weight 169 lbs to 202 lbs 25.0 to 29.9
Overweight 203 lbs or more 30 or higher
Obese For Asian populations including who carry a greater metabolic risk at traditional 'normal' BMI, the following cut - offs have been suggested.
Asian population:
BMI. Considered
18·5 Underweight
18.5-23 Healthy weight
23-27.5 Overweight
18·5–23 Obese
Worldwide obesity has nearly doubled since 1980. In 2008, more than 1.4 billion adults,(over 20 years old) were overweight. Of these over 200 million men and nearly 300 million women were obese. More than one-third of U.S. adults (34.9%) are obese. Worldwide, more than 40 million children under the age of five were overweight in 2011. In the US 1 in 3 children is obese or overweight. In children growth charts are used. Overweight is defined as a BMI at or above the 85th percentile and lower than the 95th percentile for children of the same age and sex.
Obesity is defined as a BMI at or above the 95th percentile for children of the same age and sex. Overweight and obesity result from an energy imbalance, more calories are consumed than expended through physical activity. While there are many causes, behaviour and environment play a major role.
They increase the risk for the following conditions: -Coronary heart disease -Type 2 diabetes -Cancers (endometrial, breast, and colon) -Hypertension (high blood pressure) -Dyslipidemia (for example, high total cholesterol or high levels of triglycerides) -Stroke -Liver and Gallbladder disease -Sleep apnea and respiratory problems -Osteoarthritis (a degeneration of cartilage and its underlying bone within a joint) -Gynecological problems (abnormal menses, infertility)
Reasons for the energy imbalance are hiding in plain sight! 1) A 20-oz ( ~ 600 ml) soda contains 16 teaspoons of sugar. 2) Each additional 12-oz soft drink consumed per day by children increases their chance of becoming obese by 60%. This is similar to the risk conferred by cigarette smoking! 3) Sedentary life style- prolonged sitting in front of TV/ computer increase cardiovascular risk, especially among women. This risk cannot be completely overcome by 30 min burst of daily physical activity. 4) Having a TV in a child's bedroom is associated with excess weight gain if about 1 lb. a year.
Following simple strategies can help combat this alarming epidemic.
I) fill plate once than return for second helpings. - do not use your stomach as a 'trash can' for excess food on your plate.
2) Vegetables are filling - fill more than quarter of your plate vegetables.
3) Consume whole fruits instead of fruit juices, it takes longer and consumes more energy to eat whole fruits.
4) consume whole grain foods over processed foods.
5) eat at home 6) drink water when thirsty.
6) take walking breaks from a desk job.
7) walk at least 10, 000 steps a day.
8) engage in at least 150 min of moderate physical activity a week.
10) simple and easy to follow steps for children with 5- servings of fruits and vegetables 2- less than 2 hrs of recreational screen time 1 - hour of physical activity 0 - sugary drinks Be Fit. Be Cool.