Every thing about OLAN | Vahrehvah :
[caption id="attachment_4681" align="alignleft" width="150" caption="Olan"]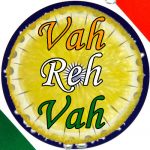 [/caption]

Olan is a traditional dish from the Kerala cuisine of South India. A delicacy which is a part of the popular customary Kerala Sadya feast and typically a Keralite preparation which is enriched with coconut milk!

Olan is made of ash gourd, red pumpkin, ginger cooked in thin coconut milk and seasoned with coconut oil. It is less spicy, unique, pleasing and inviting aroma which makes you crave for more. It is a delicious dish and can also be made by stewing lentils (black eyed peas) and pumpkin in coconut milk and goes very well with hot steamed rice.

"Sadhya" (feast) in Kerala is incomplete without Olan. Olan is always a silent delicacy among the dishes that are served for occasions like festivals, birthdays, etc. It does not appear exotic but is always outperformed by other dishes like Avial, Payasam, etc. However, Olan has always maintained its place in the list of must have items for any occasion. The dish is very simple to prepare and is rich in flavor and taste and easy on stomach and is considered a healthy and nutritious dish. All the dishes served in Sadya are purely vegetarian and onions, garlics are normally avoided and they use other nutritious vegetables like carrots, pineapples and beans. All curries are made of different vegetables and have different and unique flavors.

Olan is a simple and one of the tastiest dishes with very minimum ingredients with no spice except green chillies. Most of the dishes from Kerala have a unique fragrance emitted by the coconut oil which is used liberally in most of the dishes. In Olan, coconut oil is added to the end of the cooking process so that the aroma stays into the dish. Also fresh curry leaves enhances the perfect fragrance which make it highly appetizing.  Ash gourd with red pumpkin cooked in coconut milk with green chillies imparts a unique flavor, taste and aroma to the Olan and makes the vegetables soft and tasty. The dish is bundled with good amount of proteins and minerals.

For preparing the delicious Olan, remove the covering of the ash gourd and pumpkin and cut them into small pieces. Cook the vegetables along with red gram dal in water. Add enough salt and green chillies according to taste. When the veggies and red gram dal are cooked add a cup of thin coconut milk and bring to boil till it thickens well. When it thickens add the thick coconut milk, bring to boil stirring occasionally and remove from fire and season with coconut oil and fresh curry leaves and mix well. Cover it with a lid and allow it to stand for 1/2 an hour before serving. This will help the dish to absorb the flavor of curry leaves and coconut oil. Serve with rice or chapatti.

Do prepare this low fat, fat free, less cholesterol, less spicy Keralite delicacy and enjoy its flavors and taste. This is aromatic and enticing. Do try this out and check for the recipe at:  https://www.vahrehvah.com/Olan:1573

Pumpkin is an excellent vegetable low in calories and the perfect vegetable for all those persons who are watchful about their diet as it is very rich in potassium and its intakes in magnesium and iron are not to be neglected. The bright orange flesh of pumpkin is loaded with beta-carotene. Most of us are familiar with the word beta-carotene, an anti-oxidant found in red, orange and yellow vegetables. It is known to increase immunity and prevent cancer. Pumpkins are said to be rich calcium, potassium and fiber. In traditional Indian and Chinese medicine, pumpkin is said to be cooling, diuretic and good for stomach upsets. It is good in regulating blood sugar levels and helps stimulate the pancreas — thus diabetics are advised to eat pumpkin.

Ash gourd or petha is a vegetable North Indians seldom cook, but know better as the famous candied sweet, Agra Petha. It is more popular as a cooked vegetable in the eastern and southern states of India. Ash gourd is a natural source of iron, Vitamin C and B complex, and is excellent for anaemia.