Every thing about PANCHRATNI DAL | Vahrehvah :
[caption id="attachment_5027" align="alignleft" width="150" caption="Panchratni Dal"]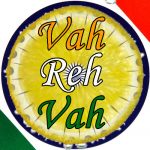 [/caption]

Panchratna dal or Panchratni dal is a popular north Indian dish made with a mixture of lentils. This dish is rich in spices and truly unique. Panchratna dal is a very tasty and nutritious dish as it is made of 5 varieties of lentils full of proteins.

Panchratna in Hindi literally means five jewels which refer to the five different lentils in this preparation. They are red gram lentils (tuvar dal), Bengal gram lentils (chana dal), moong lentils (moong dal), whole black gram lentils (sabut urad dal) and whole puy lentils (sabut masoor dal). It is an exotic amalgamation of five lentils cooked delicately in a spicy onion-tomato based to a creamy consistency. This dish is very comforting and pleasing when served during the winters accompanied along with hot rice or roti. It also can be used as a thick spicy soup.

Panchratna dal is one of the ideal rich, spicy and ideal dal during parties as it can be enjoyed with both rice and rotis. This is a very simple and easy to prepare recipe. This dal dish is a classic recipe made of lentils combined and flavored with garam masala, ginger and garlic, green chillies and garnished with freshly chopped coriander leaves. It's a very delightful and spicy dal dish.

India being a diversified country with varied cultural background and different regional cuisine, dal can be made in a variety of ways. It is one of the most simple and important dish that is enjoyed by one and all in every Indian household. Dal is cooked almost everyday in most of the Indian homes. Dals (pulses/ dried split peas or legumes) provide most the proteins and iron that a vegetarian requires. It is also high in fiber and low in fat. There are a variety of dals available that includes the tur dal (red gram), moong dal, channa dal, urad dal and masoor dal etc. Most of these dals are available in whole, split or hulled (peeled) forms.

The dals that are used for preparing the Panchratna dal are Tur dal which is one of the most common dal used for preparing the sambar, pappuchaaru etc, Urad dal are usually soaked and ground into batter for crepes like dosas and pesarattu, or soaked and boiled and used in thick soups like dal makhani, Moong dal are using sprouted and used in salads, Channa dal a very nutritious and usually used for making soup and curries in North India and lastly the Masoor dal.

For preparing the Panchratni dal, firstly wash all 5 varieties of dals thoroughly. Soak them in water for an hour and keep aside. Drain the water and add 5 cups of water in the pressure cooker along with the dals and cook dal till it becomes soft. Heat oil in a pan and fry mustard seeds, cumin seeds, cinnamon and cloves until they begin to crackle. Add the curry leaves, red chilies, ginger and garlic and fry for another 1 minute. Add the tomatoes and garam masala, mashed dals, coriander leaves, lemon juice and salt and mix. Boil for about 8 to 10 minutes. Serve hot.

Do try this versatile dish and enjoy its delicious taste. Click on the link for detailed recipe:

https://www.vahrehvah.com/PanchRatni+Dal:603
Dals are very versatile, having a mild taste which tastes excellent with a variety of vegetables. Dals can be used for appetizers and snacks, main courses, as well as desserts. Panchratna dal is delectable and stomach filling. It is high in fiber, low in calorie, carbohydrates and fat and truly a vegetarian's delightful dish.