Every thing about PEDA | Vahrehvah :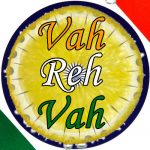 Peda or Pedha is a popular and delicious sweet from the Indian subcontinent which is made into soft pieces. Peda is made with khoya or khoa, sugar and traditionally flavored with cardamom powder, pistachio nuts and saffron. There are either made into small ball or thick disk (patties) like shapes.Peda are like soft milk fudge that is slightly grainy texture is usually served as a dessert or during festive season.
The color of the peda varies from slightly creamy white to caramel color or a little yellow color. The word peda is generically used to mean a blob of any doughy substance such as flour or khoa. It is said that peda actually originated in the state of Uttar Pradesh and especially Mathura is considered in making the best variety of peda. From there on, the popularity of peda spread to many parts of India.
Another popular variety is the peda prepared in the district of Dharwad in Karnataka state in south India. This was established by Ram Ratan Singh from Lucknow who migrated there in the 1850s. This distinct variety is now famous as the Dharwad pedha. Peda is another special Indian sweet apart from the ladoos that is usually served as Prasad in religious services. Peda is generally served as Prasad in the Shirdi Sai Baba Temple, Shirdi.
Doodh peda made with milk is also a different variation of peda that is popular all over India. Peda made with Khoya is a milk food that is widely used in Indian cuisine made of either dried whole milk or milk thickened by heating in an open iron pan. Khoya is very similar to ricotta cheese but less in moisture and made from whole milk instead of whey. There are three types of khoya - batti, chickna, and daan-e-daar.
Batti, meaning "rock," has 50% moisture by weight and is the hardest of the three types; it can be grated like cheese. It can be aged for up to a year, during which it develops a unique aroma and a mouldy outer surface. Chickna ("slippery" or "squishy") khoya has 80% moisture. For daan-e-daar, the milk is coagulated with an acid during the simmering; it has moderate moisture content.
Generally different types of khoya are used for different preparations. Cardamom is another important ingredient in any Indian traditional sweet. The cardamom has a unique, strong taste with an intensely aromatic, resinous fragrance. In South Asia, green cardamom is often used in making traditional Indian sweets and in Masala chai (spiced tea). Black cardamom is sometimes used in garam masala for curries.
It is occasionally used as a garnish in basmati rice and other dishes. It is often referred to as fat cardamom due to its size. Pistachios in peda enhance the flavor giving a nutty taste to the sweet. Pistachios contain an elongated seed which is commonly thought as a culinary nut and not a botanical nut. The fruit has a hard, whitish exterior shell.
The seed has a mauvish skin and light green flesh, with a distinctive flavor. The kernels are often eaten whole, either fresh or roasted and salted, and are also used in ice cream, pistachio butter, pistachio paste and confections such as baklava, pistachio lassi, pistachio kulfi or halva and cold cuts such as mortadella.
To prepare this delicious and yummy Indian sweet, Peda, firstly grate khoya with a steel (not iron) grater. Add powdered sugar and mix well. Put mixture in a large heavy bottomed or nonstick pan.
Heat the pan on high for few minutes then on slow till done. Make sure to stir continuously while on heat. When mixture gets thick ad gooey, add cardamom and mix well and take off from fire.
Allow the mixture to cool, gently turning occasionally. Use cookie moulds or shape pedas with palms into patty rounds. Mix pistachios and cardamom seeds and press a bit on top of each. If using moulds, first sprinkle some at bottom.
Take some mixture and press into mould. Allow them the pedas to set well and then invert them carefully and un-mould the pedas. The pedas are ready to be served. Saffron in peda imparts a rich golden yellow hue to the sweet.
Do try this recipe and you will find the difference and satisfaction of homemade peda from the shop.
Click on the below link for detailed recipe:
Unlike the Dharwas pedas, the Mathura peda are very popular throughout North India. They are made of milk which is heated and stirred continuously, with added flavor and sugar. Different types of Pedas are sold in the shops in Mathura.
The Pedas of Mathura are particularly famous due to their purity and great taste. Mathura is a place popular for pure milk products. Due to the large cowherd, different types of milk products are very popular in Mathura. Made of milk, the milk products of Mathura are of high quality and aroma and peda forms the most important milk products of Mathura.
Peda first originated in Mathura itself and therefore is named after the place. Pedas are made in Mathura with great care and there is a particular procedure to make them. Pure milk is boiled for long hours, till the last drop of water evaporates. Then this 'khoya is used to make peda. There are a variety of different pedas sold in Mathura out of which Kesari Peda is the most tasty and popular of all.
Kesari Peda is made of good amount of saffron, which makes them look and taste delicious. Another significance of Mathura Peda is that they are also used as 'Prasad'. People visiting the temples of Mathura can buy peda from the neighboring shops. Peda as made out of milk taken in moderate is good source of calcium and protein.