Every thing about SPANISH BAKED CORN | Vahrehvah :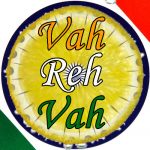 Spanish baked corn is an ideal delicious dish and an excellent alternative to the regular corn or roasted corn. Spanish baked corn is very simple to cook with very few ingredients. Corn kernels are combined with variety of colorful vegetables like the cabbage, capsicum, carrots and onion which is mixed with ketchup, salt and pepper to give little spiciness to the dish.
Corn is a staple food in many regions of the world. Addition of vegetables like cabbage, capsicum and carrots adds additional taste and nutrition to the baked corn. If you like you can also add spinach as the combination of Baked Corn and Spinach also makes it a healthy dish. It will have all the nutrition values, vitamins and nutrients in one single dish which can also be a balanced diet.
Spanish baked corn is an excellent dish as appetizer or side dish. Spanish baked corn is one of the delicious dishes prepared for Thanksgiving. Many people love frying the corns but by preparing the baked corn most of the vitamins and minerals are intact and provide you with lots of health benefits. Preparing it the right way makes the Spanish baked corn tasty, crispy and very delicious.
The major benefit of making the Spanish baked corn lies in the oil free nature of the dish and less spices along with which it also saves a lot of time in baking the dish. Start of raining and the hottest favorite snack is the roasted corn. It is a perfect snack for munching in the evening. Not only is it great in taste with zest of lime and black salt coated for it but also packs a high amount of nutritional value within itself. The kernels are usually roasted, boiled or steamed and served with butter and salt too.
Corn on the cob is another popular dish in the west countries. Corn or maize is one of the most popular cereals in the world and forms the staple food of numerous people in different countries including, US, India, etc. It is extremely versatile product and be added into various dishes. Spanish baked corn is low in saturated fat and cholesterol as well as sodium. As such corn is rich in phosphorus, magnesium, manganese, zinc, copper, iron and selenium. It also has small amounts of potassium.
Preparation:
To prepare the Spanish baked corn, take some oil in a non-stick pan and stir fry all the chopped vegetables until they become soft and tender.
Then add the corn and cook for some more time.
Add the ketchup and cook for another 1 minute more and keep aside.
Mix flour and oil in another pan and stir for 2 to 4 minutes (should not change color).
Then quickly add milk and continue stirring till it becomes to a thick consistency.
Take the pan off fire and add salt and pepper to taste. Grease a pyrex dish. Cover with the bread squares completely.
Then put the vegetable mixture on top and spread evenly over the bread.
Lastly pour in the white sauce all over. Sprinkle oregano and cover the dish with a foil and bake for about 15 to 20 minutes.
Do try this excellent recipe which is different from the regular corn recipes and would surely enjoy its taste.
Click on the link for detailed recipe at: https://www.vahrehvah.com/Spanish+Baked+Corn:199
A variety of healthy snacks can be made of corn for example the corn vada, corn tikki patties, corn burger, corn dosa and many more. One of the most popular tea time snacks is the popcorns which is an all time favorite to all. Corn is high in fiber and low in fat and calories. It is also low in saturated fat and cholesterol as well as sodium and a good source of dietary fiber, Vitamin B (Thiamin, Vitamin B6, Niacin, Riboflavin, Folate). It has traces of Vitamin A and Vitamin E.